Hello, and Welcome to the College of Business at the University of Louisiana at Monroe.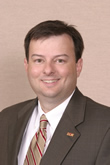 The ULM College of Business intends to be the premier student-centered College of Business in the Mid-south where student opportunities are not limited by their backgrounds. We provide outstanding undergraduate and graduate education to northeast Louisiana and beyond through undergraduate opportunities in 10 different degree programs, including a general business degree that can be completed online, and the MBA. Our faculty come from a wide range of backgrounds, but all share the vision of being student centered and excellence driven.
Our business programs maintain accreditation by AACSB-International, the premier business accrediting agency in the world. Our accounting program is one of approximately 15 in the world that holds separate accreditation from AACSB-International at schools with only a bachelor's degree in accounting. Our construction management program was the first program in the country to earn accreditation from ACCE, the national accrediting agency for construction programs. Additionally, our computer science program maintains accreditation with ABET. Accreditation from these organizations signifies that programs in the college have earned the designation of excellence.
There are lots of exciting things happening in the College. I invite you to look through our web pages to learn more. Whether you are a prospective student, alumni, or a friend of ULM, I also invite you to come visit our campus and see how the College of Business Administration is continuing the tradition of providing a great education and great futures.
Best Regards,
Ron Berry, Dean
rberry@ulm.edu