ULM University Week
Fall 2017 University Week will be held August 14-18, 2017 with activities that have been planned to prepare for the upcoming semester. 
Be sure to check this site for updates to the schedule.
Please note that the schedule was revised to indicate changes in location for the Foundation Training for Professors and Chairs as well as day and time for the second session (now to be held Monday afternoon, August 14).  You need to register for one session only.

Emerald Harris will have a studio set up in the SUB upstairs lobby prior to the Staff and Faculty luncheons. Please take advantage of this opportunity to have your photograph taken for use in ULM electronic sites and publications.
Please click here to register for sessions. Important note: You will not register on this site for the ADEA training. Those required to attend this training will receive email notification from the ULM Internal Counsel/EEO Administrator. 
Fall 2017 University Week Schedule at a Glance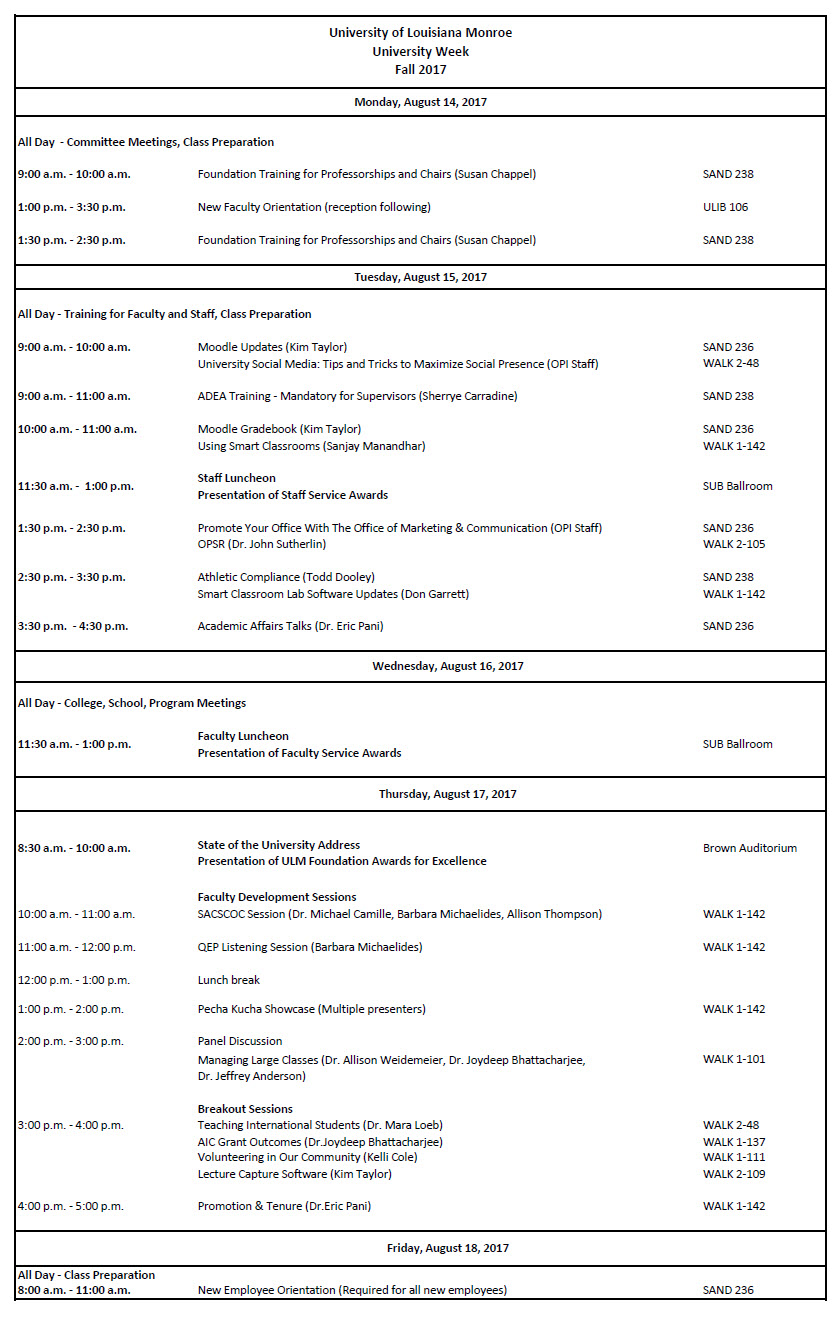 ©