Alumni, Donors, & Friends
ULM Foundation & Alumni Relations
Through the generosity of our alumni and friends
ULM Foundation Scholarships are offered annually to deserving students.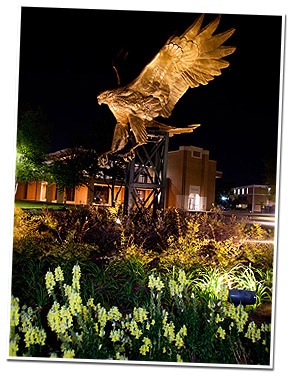 Students interested in a scholarship can search and review all Foundation Scholarships at https://ulm.academicworks.com/
Foundation scholarships are funded by the generosity of alumni and friends of ULM. These scholarships are awarded based upon a variety of criteria, including program of study, classification, college affiliation, and more.
See the ULM Foundation Scholarship Awarding and Administration Policy for related information.
As a donor, you can specify a specific amount, program, or other standard for the scholarship award. This unique opportunity can have a direct impact on a current or future ULM student.
Provide a lasting legacy...
establish a ULM Foundation Scholarship