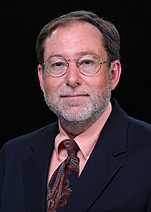 Welcome
I am proud of the many accomplishments and the excellence of our College of Health Sciences' faculty, staff, students and alumni. With over 1250 students, the College is one of the largest at the University of Louisiana at Monroe.
The College is comprised of seven departments and one school that offer degrees at the undergraduate and graduate level. Our fully accredited programs include Medical Laboratory Science (hospital program accreditation), Dental Hygiene, Health Studies, Nursing, Occupational Therapy Assistant, Speech-Language Pathology, and Radiologic Technology. We are particularly pleased about our certification and licensure pass rates which are consistently above the national average and often at 100%.
The College of Health Sciences is dedicated to the education of health care professionals that serve the people of Louisiana and beyond. The College conducts research and promotes scholarly activity that furthers an understanding of treatment and effective practices, including those that can be successfully applied in community, clinical, and rehabilitative settings. In addition, the College supports laboratories and clinics that provide services to the surrounding community.
I encourage you to directly contact department heads regarding your area of interest. I can assure you that each faculty member is dedicated to preparing you for your chosen profession with the latest knowledge and skills.
These are exciting times to be in health care with advances in technology, new discoveries, and high demand for health care professionals. Come visit our campus, meet us, join us, and prepare for a life changing career in the health sciences.
Sincerely,
Dr. Denny Ryman
Dean, College of Health Sciences
ryman@ulm.edu