Fall Library Workshops

We have a new series of open workshops so that students and faculty alike can learn about the research process and the tools and services available to you.
Every Monday through Thursday in September, October, and November (see our schedule), th e Library will offer a different workshop focusing on different elements of research (including MLA and APA style), research resources, and Library services. Workshops will be held in the Passman Room in Special Collections on the 5th floor of the Library.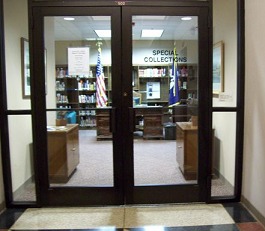 If you'd like to know more, check out the descriptions! You can also email us at reference@ulm.edu or contact Megan Lowe if you have questions.
Workshops:
Basic Research Skills
Get a good foundation for research by learning about:
narrowing broad topics
developing a thesis statement from narrowed topics
identifying keywords from topics/thesis statements
creating search strings using keywords and operators
discerning between scholarly resources and popular resources
evaluating websites for appropriateness for research
The session will also discuss the benefits of developing research strategies, keeping research logs/diaries, organizing resources, and note-taking on resources.
For: Students
Times & dates: Sept 16 at 2pm, Oct 7 at 10am, Oct 29 at 8am
Slides: Basic Research Skills  (PPTX)
Databases (General)
The ULM Library offers a variety of databases, including periodical and image databases. This workshop will cover some of the generally useful databases, their interfaces, and features.
For: Everyone
Times & dates: Sept 17 at 2pm, Sept 23 at 10am, Oct 9 at 10am, Oct 22 at 3pm, Nov 7 at 1pm

ARTstor
You may have heard of JSTOR – but what's ARTstor? ARTstor is an image database – instead of articles, it contains pictures! Come see all the great stuff ARTstor contains, and how you can make the most of it!
For: Everyone
Times & date: Oct 23 at 9am
Slides: ARTstor  (PPTX)
CQ Researcher:
CQ Researcher is a research-appropriate alternative to Wikipedia: quick, comprehensive, fact-checked reports on current issues and events, complete with resources. See what it can do for you!
For: Everyone
Times & date:Oct 2 at 8am
Slides: CQ Researcher  (PPTX)

JSTOR
JSTOR is a scholarly, full-text database that covers a wide variety of disciplines, from the arts to the social sciences. Come see what it has to offer and learn how to use it.
For: Everyone
Times & dates: Sept 30 at 9am, Oct 17at 8am, Oct 30 at 8am
Slides: JSTOR  (PPTX)

LexisNexis Academic
LexisNexis Academic offers resources for business, law, communications, and more. Come learn more about what LexisNexis has to offer.
For: Everyone
Times & dates: Sept 18 at 9am, Oct 24 at 12pm, Nov 11 at 4pm

EDS – EBSCO Discovery Service
This is a meta-search engine that allows users to search all of the Library's electronic resources and content. This workshop will demonstrate how to search using EDS (both basic and advanced searches); how to apply limiters and parameters for more relevant results; and how to use EDS's features.
For: Everyone
Times & dates: Sept 10 at 10am, Sept 25 at 1pm, Oct 16 at 11am, Nov 4 at 9am

Library Services
Two different workshops are available: one covering services available for faculty/staff and one covering services available for students. Services covered will include Interlibrary Loan; information literacy instruction (AKA "library sessions" or bibliographic instruction); study rooms; and others.
For: Faculty, instructors, & staff
Times & dates: Sept 5 at 1pm, Oct 8 at 3pm

For: Students
Times & dates: Sept 11 at 11:30am, Sept 26 at 1pm, Oct 1 at 8am, Nov 14 at 2pm
Slides:  Student Library Services  (PDF)


Plagiarism
Think you know what plagiarism is? Did you know there are FOUR types of plagiarism? This workshop describes the ethical and legal frameworks of plagiarism; the four common types of plagiarism (copying; patchwork; paraphrasing; and accidental); and methods for avoiding plagiarism, including documentation.
For: Students
Times & dates: Sept 4 at 9am, Oct 14 at 1pm, Nov 6 at 8am
Slides: Plagiarism  (PDF)

Resources for Online Classes
This workshop is geared towards orienting faculty/staff to services and resources (primarily electronic resources like databases and ebooks) available in the Library that benefit online classes and online students.
For: Faculty, instructors, & staff
Times & dates: Sept 19 at 9am, Sept 24 at 3pm, Oct 15 at 2pm, Oct 31 at 10am, Nov 12 at 4pm


Style Format (MLA or APA)
– the style format workshops – focusing on either MLA or APA – will cover the basics of formatting a paper in accordance with the guidelines of the respective style, including the mechanics of layout, wording, in-text citations, and documentation.
For: Students
MLA Times & dates: Sept 9 at 10am, Oct 28 at 10am, Nov 5 at 10am
APA Times & dates: Sept 12 at 10am, Oct 21 at 3pm, Nov 13 at 9am
Slides: MLA and APA(PDF)
Calendar of Events
September 2013
Sun

Monday

Tuesday

Wednesday

Thursday

Fri

Sat

1

2

3

4 

9am Plagiarism

5

1pm Library Services for Faculty

6

7

8

9

10am MLA Style

10

10am EDS

11

11:30am Library Services for Students

12

10am APA Style

13

14

15

16

2pm Basic Research Skills

17

2pm Databases

18

9am LexisNexis Academic

19

9am Resources for Online Classes

20

21

22

23

10am Databases

24

3pm Resources for Online Classes

25

1pm EDS

26

1pm Library Services for Students

27

28

29

30

9am JSTOR

 
 
 
 
 
October 2013
Sun

Monday

Tuesday

Wednesday

Thursday

Fri

Sat

 

 

1

8am Library Services for Students

2

8am CQ Researcher

3

 

4

5

6

7

10am Basic Research Skills

8

3pm Library Services for Faculty

9

10am Databases

10

11

12

13

14

1pm Plagiarism

15

2pm Resources for Online Classes

16

11am EDS

17

8am JSTOR

18

19

20

21

3pm APA Style

22

3pm Databases

23

9am ARTstor

24

12pm LexisNexis Academic

25

26

27

28

10am MLA Style

29

8am Basic Research Skills

30

8am JSTOR

31

10am Resources for Online Classes

 

 
November 2013
Sun

Monday

Tuesday

Wednesday

Thursday

Fri

Sat

 

 

 

 

 

1

2

3

4

9am EDS

5

10am MLA Style

6

8am Plagiarism

7

1pm Databases

8

9

10

11

4pm LexisNexis Academic

12

4pm Resources for Online Classes

13

9am APA Style

14

2pm Library Services for Students

15

16

17

18

19

20

21

22

23

24

25

26

27

28

29

30