Master Degree
Master of Education in Educational Leadership (M.Ed.)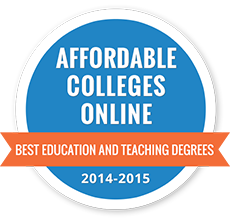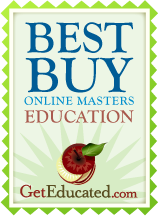 This degree program requires 36 semester hours to prepare school leaders to effect positive school change, improve student performance, and meet challenges posed by accountability requirements and a changing society.
TheBestSchools.org—an online resource for campus and online education—has ranked the University of Louisiana at Monroe's online master's degree in educational leadership as one of the top programs in the nation based on over 10 different criteria.
Strengths of Program
Teacher Leader endorsement - Completion of the first 6 hours of the Program qualifies candidates for Louisiana endorsement as a Teacher Leader.
Extended Internship - Candidates will complete an Internship that begins before their respective school starts, with a conclusion after their school year is complete (6 hours credit.) Past students and research indicate that this part of the program is most valuable, as candidates are exposed to the realities of school administration. Most of these Internships can be done in the present school settings; however the faculty will also provide exposure to all school settings in an effort to enhance the value of each experience.
Mentoring - Candidates are assigned a mentor after completion of the Teacher Leader courses. This mentor will assist and guide the candidate during the coursework and Internship and provide an opportunity to expand and deepen personal and professional networks.
Site-Based - The program is built around numerous site-based experiences that place significant emphasis on a practical, "hands-on" approach focusing on the problems of leadership practice.
Multiple Certifications:

Teacher Leader Endorsement
Elementary School Principal
Secondary School Principal
Supervisor of Instruction
Director/Supervisor of Special Education
Child Welfare and Attendance Officer
Superintendent (additional exam required)
Post-Masters Alternative Certification (Alternative Path-Level I) - Those individuals currently holding a Master Degree may take prescribed coursework to become certified in Educational Leadership. Transcripts and Resume will be evaluated to determine an individualized course of study for each candidate. Coursework must be completed with a minimum 3.0 cumulative grade point average, passing score on the Interstate School Leaders Licensure Consortium (ISLLC) - School Leaders Licensure Assessment (SLLA), and complete a portfolio.
Program Requirements
Minimum 2.5 GPA required for admission

Completion of the Graduate Record Examination (GRE) and appropriate formula score (1875)

Valid Louisiana Teaching Certificate (or equivalent)

Students must having a passing (Louisiana=168 or better) score on the School Leaders Licensure Assessment (SLLA) in order to complete Internship requirements and receive certification.

Students must be able to effectively utilize:
- word processing
- e-mail
- Moodle
- Task Stream
- And MS Excel spreadsheet programs in order to proceed beyond The Teacher Leader endorsement.
For more information about this program please see the ULM Graduate School.