Master Degree
Master of Education in Educational Leadership (M.Ed.)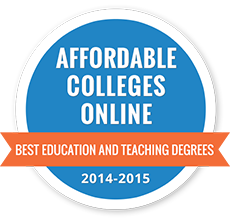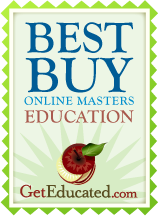 This degree program requires 36 semester hours to prepare school leaders to effect positive school change, improve student performance, and meet challenges posed by accountability requirements and a changing society.
TheBestSchools.org—an online resource for campus and online education—has ranked the University of Louisiana at Monroe's online master's degree in educational leadership as one of the top programs in the nation based on over 10 different criteria.
Strengths of Program
Teacher Leader Endorsement – completion of Tier 1 of the program (6 credit hours) qualifies candidate for Louisiana endorsement as a Teacher Leader.
Extended Internship – candidates will conclude their educational leadership program in Tier 3, an internship that begins in the fall and concludes in the spring (6 credit hours).  Past students and research show this part of program as extremely valuable, as candidates are exposed to the realities of school administration. 
Site-based – Though the M.Ed. in Educational Leadership is 100% online, exposure to all school settings are conducted in all three Tiers in an effort to enhance the value of each candidate's experience and to provide a comprehensive view of school leadership and supervision.  This is achieved through coordination with each candidate's home school district and ULM professors in order to place an emphasis on practical, real-life experiences concerning leadership practice.
Certified in Administration and Supervision.  Upon completion will be qualified for following positions:

Teacher Leader Endorsement                  
Elementary School Principal
Secondary School Principal
Supervisor of Instruction
Curriculum Coordinator
Director/Supervisor of Special Education
Child Welfare and Attendance Officer
District Level Administrative positions (multiple types)
Superintendent (additional exam and requirements necessary)
Admission Requirements
For admission into the M.Ed in Educational Leadership or add-on certification, candidates must hold a valid Louisiana Type B or Level 2 teaching certificate or its equivalent
All applicants must have a minimum cumulative undergraduate grade point average of at least 2.75.
The applicant must meet ONE of these program admission criteria:
a Graduate Record Examination (GRE) minimum score of 292 (Verbal and Quantitative scores combined)
a Miller Analogies Test (MAT) score of 397 (Scaled Score, 50 Percentile Rank)
Admission Procedures
There are two steps to applying to the M.Ed in Educational Leadership program:
Submit a complete application to ULM Graduate School, including all non-ULM transcripts, GRE scores/MAT scores, and application fee.  If applying via the online application system, please make sure to select the "5G Graduate Online" application.
Submit the completed packet (link below) directly to the admissions committee, either by email to bpugh@ulm.edu or via mail to:
Educational Leadership Program Admissions Committee
School of Education
University of Louisiana at Monroe
Walker Hall 2-37
Monroe, LA   71209-0200                
              For international students seeking admission into this program, a TOEFL score of 61 or above is needed.
Application Deadlines
The application process is selective, so meeting the minimum requirements for admission does not necessarily guarantee admittance into the program.  Enrollment for the program is open, so if your paperwork does not make it through for one term, you will automatically be enrolled in to the next available term.
Summer admission: May 15th
Fall admission: August 15th
Spring admission: December 15th
For more information about this program please see the ULM Graduate School, the M.Ed. in Educational Leadership  website, or contact Dr. Nicole Vaux at vaux@ulm.edu or (318) 342-1280.