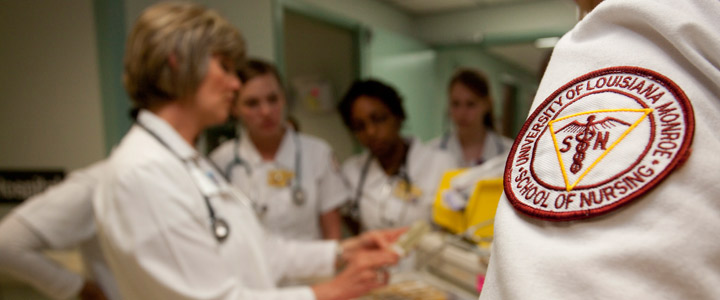 Master Degree
Master of Science in Nursing
The Graduate Nursing Program in the Kitty DeGree School of Nursing offers a Master of Science in Nursing (MSN) degree with a focus on Gerontological Clinical Nurse Leader. This online degree program prepares graduates for management decision making skills required by healthcare agencies providing care for gerontology patients. The program focuses on acquisition of management skills including human resource management, fiscal management, and quality management to improve health care outcomes for older patients in a variety of health care settings.
Admission Requirements
In addition to the requirements for Regular admission to the School of Graduate Studies, all applicants for the MSN degree must meet the following criteria:
• Application to the Kitty DeGree School of Nursing Graduate Program
• Baccalaureate degree in nursing from a nationally accredited school of nursing
• Current, unencumbered registered nurse license
• Cumulative GPA of 2.8 or higher on 4.0 scale
• GRE, taken within 5 years of admission. Minimum score: Verbal 140; Quantitative 140, Analytical 2.5
• Minimum work experience as an RN of two (2) years
• Submission of a written essay of 500 words describing your professional nursing goals. (See Checklist below for details)
Program Requirements
The program requires 36 credit hours for completion of the MSN degree.

Clinical Requirements: Graduate nursing students will complete a minimum of 400 clinical contact hours throughout this curriculum, under the direct supervision of an approved clinical preceptor.
For further information contact:
Dr. Rhonda Hensley
hensley@ulm.edu
318-342-1642
For more program details, see ULM School of Nursing.