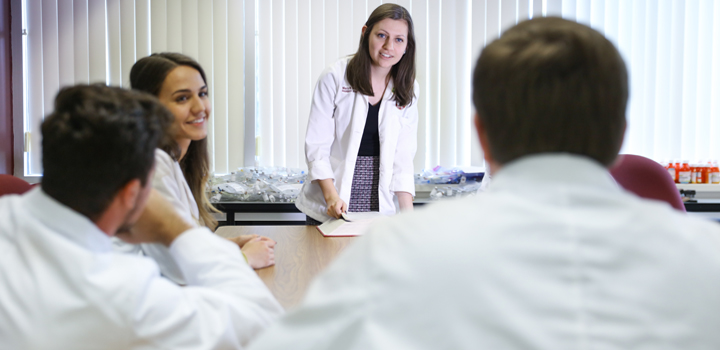 The Department of Clinical and Administrative Sciences is composed of tenure and non-tenure faculty in the areas of pharmacy practice, drug information, pharmaceutical care and pharmacy administration located on the Monroe, Shreveport and Baton Rouge campuses. The Department supports the School mission by developing pharmacists capable of meeting the diverse health care needs of the people of Louisiana and by serving the profession of pharmacy through a balanced program of education, research, service, and patient care. The Department has an obligation to students and to the health care system to produce graduates that possess competencies and values described below. The successful graduate of University of Louisiana at Monroe School of Pharmacy must be:


A problem solver capable of adapting to changes in health care
Able to achieve health outcomes (that are valued by the health care system) through effective medication use.
Able to collaborate with and be a resource to physicians, physician assistants, nurses and other team members.
A committed, life-long learner.
The Department also coordinates a post PGY1 residency program and focuses on training clinician/educators for future practice and academic careers.