Student Union Building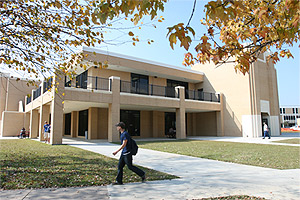 Welcome
With over 60,000 sq. ft. of space, the ULM Student Union and Student Center will provide indoor and outdoor venues for many different type of events such as meetings, lectures, workshops, conferences, banquets, balls and festivals. Our experienced staff is ready to provide guidance and suggestions to help insure the success of your event.


Mission Statement
The mission of the ULM Student Center (SC) & the Student Union Building ( SUB) is to provide students, faculty, staff, alumni and guest with quality facilities, services, programs, and learning opportunities.


In addition, we want to assist our students to become successful in their life ambitions, establish lifelong friendships, and become productive citizens in a culturally diverse complex society.
ULM Office of Student Services 
Student Center Room 237 
Office Phone:(318)-342-5230


Functions: 
Student Union & Student Center Room Reservations;
Set-ups; Supervision of SUB and Student Center