Ace the Warhawk
ACE THE WARHAWK can always be found cheering on the ULM Warhawks! He loves to attend all sporting events. Ace is very involved in fan fare throughout the football season; taking pictures and visiting with the kids. He can be seen riding around in his Acemobile at all home games.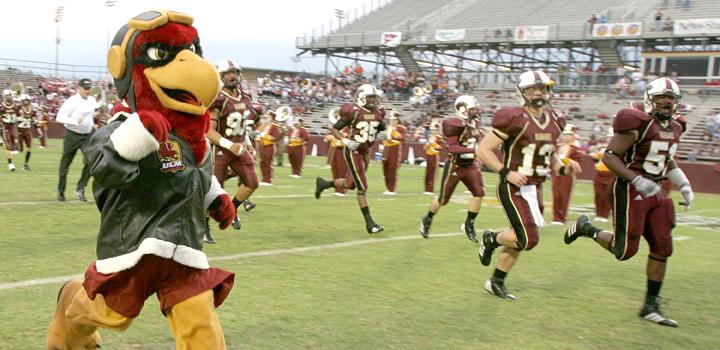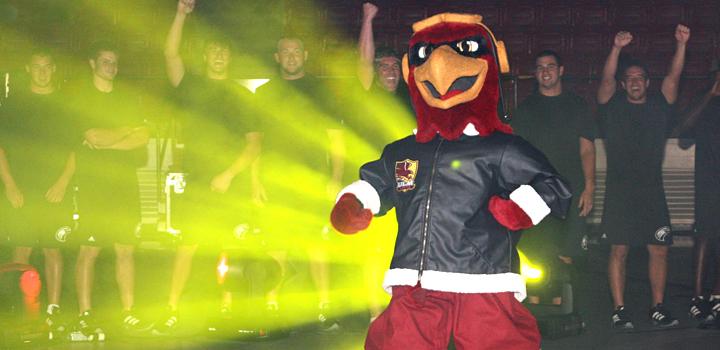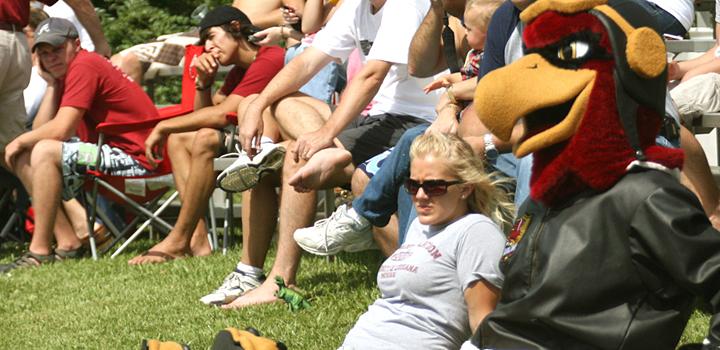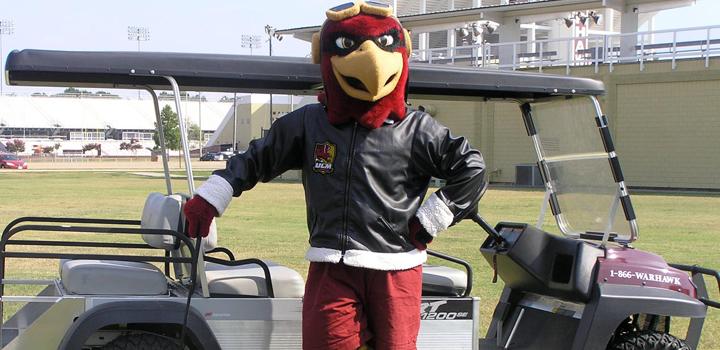 ACE THE WARHAWK TRY OUTS!
Ace Tryouts will take place at the beginning of the Fall 2015 Semester.
To Request an Ace appearance, please contact the Director of Student Life, Laura Knotts Jennings, at knotts@ulm.edu. University events take precedent over community requests. Non-university events may require a fee.