Fact Book
Updated: 8/23/2011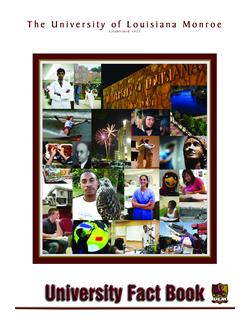 University Planning & Analysis (UPA) is responsible for the development and maintenance of data resources to support the University of Louisiana at Monroe in strategic planning and policy-making processes.
It is assumed that the data provided by the source offices are recent and accurate. You may wish to contact the source office directly if additional information is required. Pages without a source listing were prepared by the UPA staff.
We invite your comments regarding the Fact Book and welcome suggestions for future editions. Your continued interest and support are appreciated.
Factbooks Available For Download