The Health Studies Department at ULM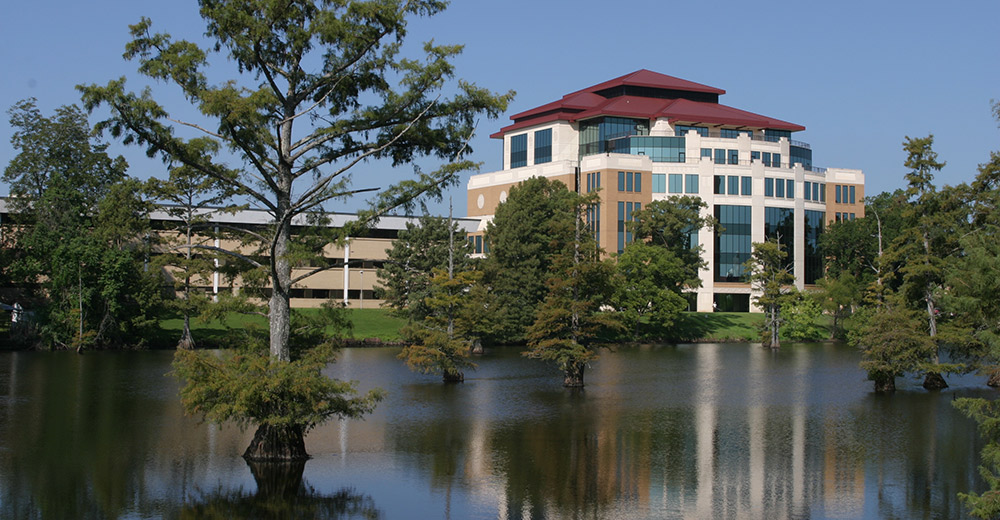 Be Prepared to Lead
Prepare for your future as a healthcare leader or licensed health professional by earning your Bachelor of Science Degree in Health Studies or Graduate Certificate in Interprofessional Leadership in Healthcare. You will gain a comprehensive understanding of the business side of the healthcare industry.
Discover Health Studies Degrees
The Department offers four dynamic degree options that are interdisciplinary in nature and provides flexible options that allow students to prepare for various health careers. The Health Studies program provides the opportunity for students with an interest in health professions to explore opportunities in the field and to develop knowledge, values, and interpersonal skills needed to be successful in today's health and human service setting. We aim to give you the best foundation possible from which to launch your professional career.
Academic Pathways
1) Bachelor of Science Degree in Health Studies – Management & Marketing track
2) Accelerated Online Bachelor of Science Degree in Health Studies Management & Marketing track
3) Bachelor of Science Degree in Health Studies - Pre-Professional track
4) Online Graduate Certificate in Interprofessional Leadership in Healthcare
Expert Faculty: Smart, Capable, and Experienced
Our faculty are industry experts and professionals with advanced degrees in their relevant fields of interest. They are dedicated to sharing their real-life industry knowledge while providing quality learning experiences for students. We take an active interest in our student's personal and professional development.
Areas of Expertise
Explore the Health Studies Faculty members by their areas of expertise.
· Evidence-Based, Interprofessional and Health Professional Practice
· 21st century skill development
· Strengths-based Leadership, Regulatory Compliance and Patients' Rights
· Executive Roles in National Health Management Organizations
· Public Health & Healthcare Policies
· Practicum Learning Experiences
· Nutritional Science and Wellness
· Educational Statistics and Methods
Institutional Accreditation and Assessment & Planning
The University of Louisiana at Monroe (ULM) is accredited by the Southern Association of Colleges and Schools Commission on Colleges (SACSCOC), an institutional accrediting body to award associate, baccalaureate, post-baccalaureate, masters, and doctorate degrees.
The Health Studies Baccalaureate degree programs, within the School of Allied Health and the College of Health Sciences at ULM, meets high quality faculty and education standards that are consistent with the program, college, and university's mission according to SACSCOC accrediting body. In addition, the Health Studies program participates annually in a comprehensive institutional assessment and planning process associated with data collection, analysis, and actions to improve the program.
Please direct all general accreditation questions to the University of Louisiana Monroe, Office of Academic Affairs, 700 University Avenue, Monroe, LA 71209 or 318-342-1025.
All Health Studies courses are Quality Matters – Certified indicating the courses meet Quality Matters standards for quality and continuous improvement.
Many health studies courses utilize Open Education Resources for free or low-cost course materials.
The Health Studies program is a member of the Interprofessional Education Collaborative (IPEC).