The ULM Cheerleading team consists of 25 – 35 members. The team cheers at all home football games, a select number of away football games, home basketball games, and pep rallies. The ULM Cheerleaders also make appearances at volleyball games, baseball/softball games, and community events. The ULM Cheerleaders attend NCA College Cheerleading camp every summer and compete at NCA College Nationals in Daytona, FL. 

Benefits of the Cheer Program
Between $1000-$1,500 a year in scholarships
Out-of-State tuition waived
Priority Class Registration
Paid Travel Expenses
Personal Trainer
Athletic Trainer and Doctor 
Cheer for Sunbelt Conference School
Clinic Information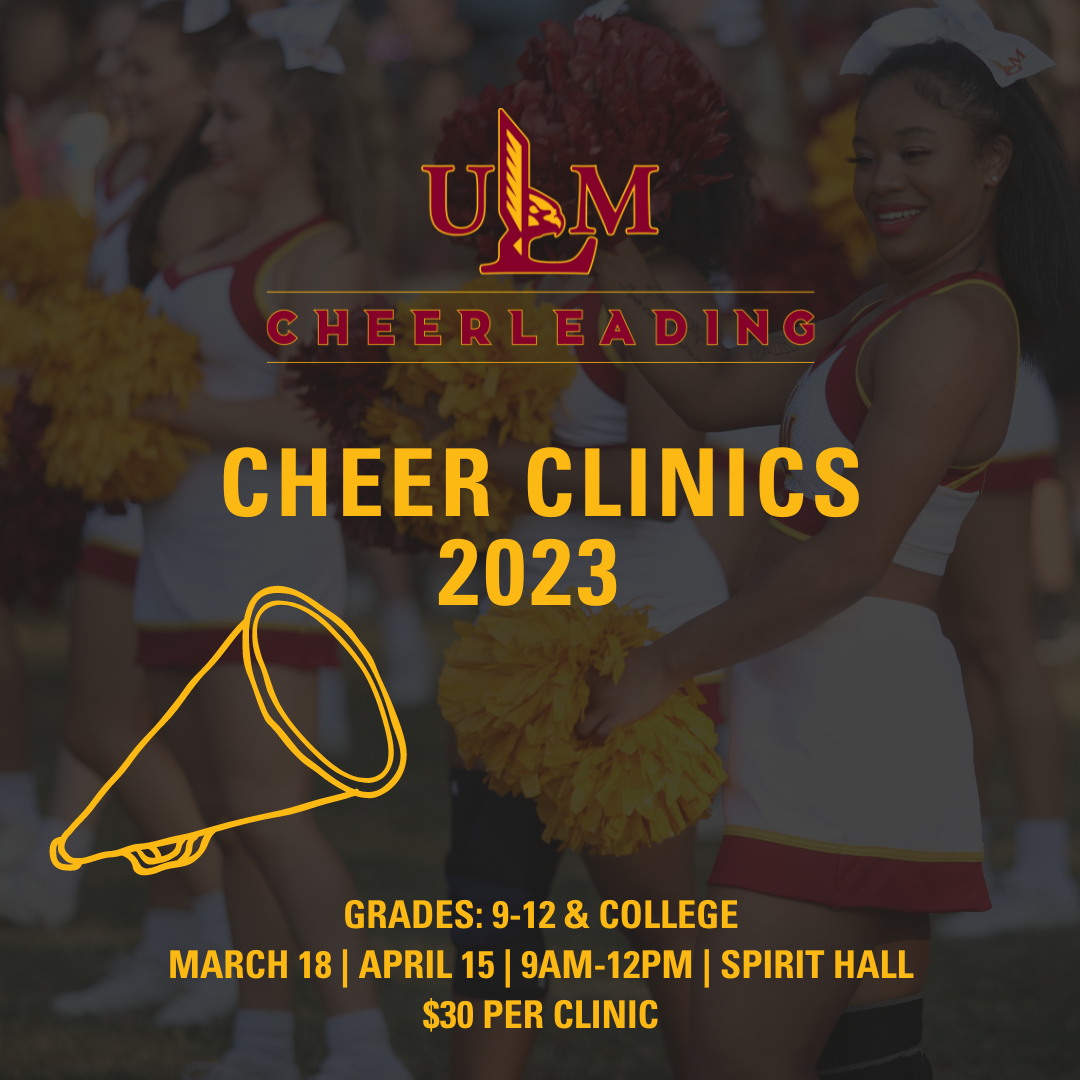 Clinic Dates:
March 18th 
April 15th 
REGISTER HERE! Click here to register. 
Tryout Information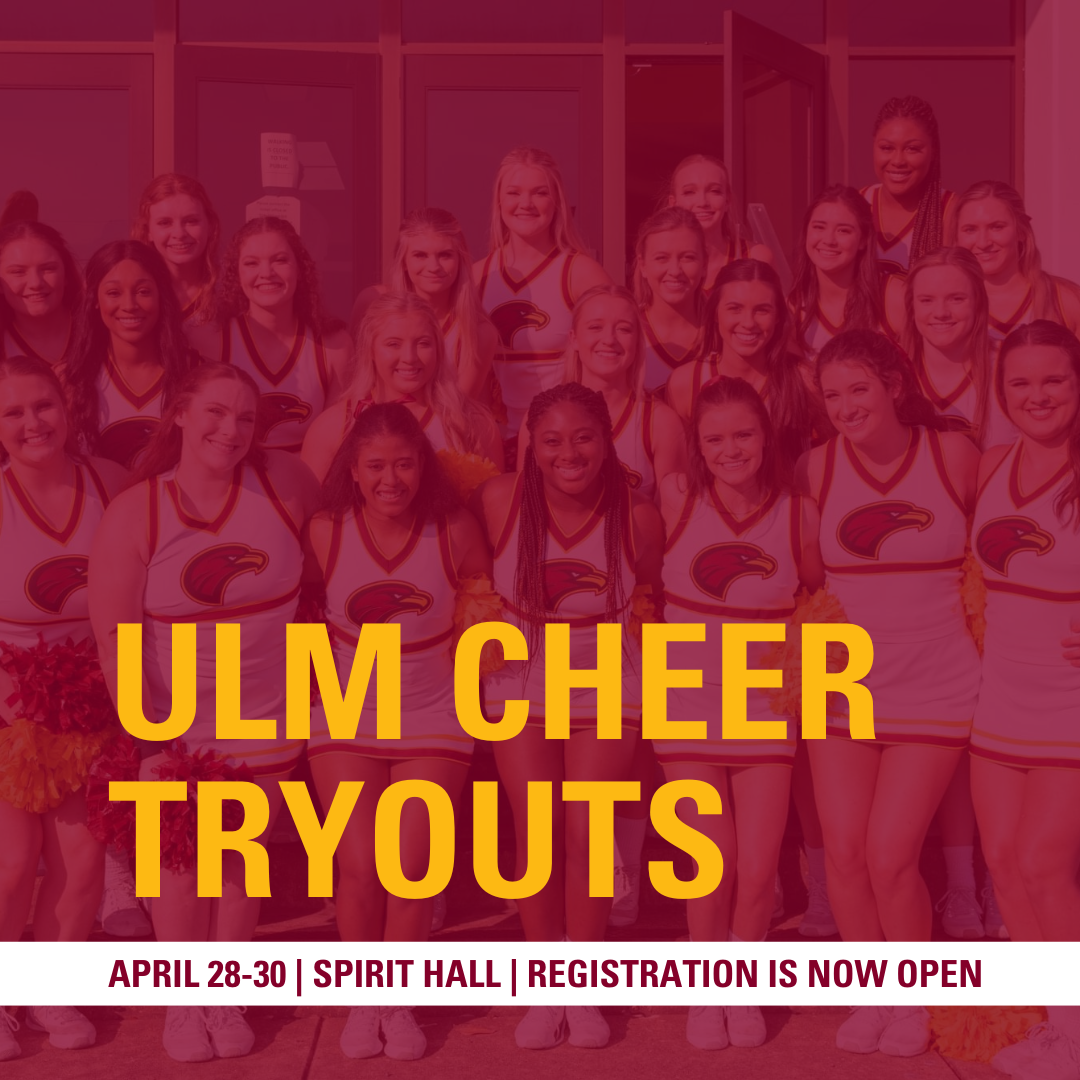 Tryouts will be held April 28-30th. 
April 28th 5:00-8:30 - Tumbling Cuts + Learning Material
April 29th 9:00-12 noon - Stunts & Material Review; 2:00 pm - Full tryout
April 30th 8:00 am - Media Day for Individuals who made team
The process to register for tryouts will be the following: Register for tryouts via this form, an email will be sent to you with payment link and the tryout packet that you need to fill out and bring to tryouts the day of. 
ULM Cheer Tryout Requirements:
All Girl Tumbling Requirements:
Standing back handspring (Required)
Back handspring tuck or standing tuck
Round off back handspring series (Required) 
Round off back handspring tuck
Round off back handspring layout or higher
Athletes with standing and running tucks will be considered first for NCA Nationals
All Girl Stunts Requirements:
Extension, Liberty, Stretch (Required) 
Pop down dismount
Stretch full down or double down dismount
Spinning variations (full ups, full arounds, 1 ½ ups, etc)
Male athletes Requirements:
Requirements are on a case by case basis. 
Reach out to Elizabeth Wheeler at ewheeler@ulm.edu
Additional Tryout Requirements:
Copy of front and back of Health Insurance Card
Copy of Driver's License/State Issued ID
Copy of ULM Acceptance Letter
Copy of transcript providing evidence that your cumulative GPA is a 2.5 or higher
One letter of recommendation from a former cheer coach/trainer
Current head shot photo (no selfies and photo will not be returned)
$30 application fee (card, check or money order made out to

 

ULM Cheer)
Completed tryout packet 
Bring packets to tryouts
Follow the ULM Cheerleaders on Social Media for updates!
For more information, contact:
Elizabeth Wheeler
Coordinator of Spirit Groups
Rec Services Department | Division of Student Affairs
Activity Center 116 | 318-342-5285| ewheeler@ulm.edu