Fellowship Faculty
Felix Garrett Fellowship in Construction: 
Dr. David Manry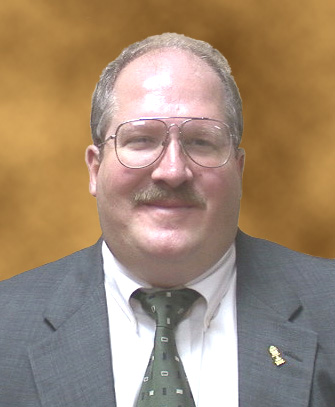 Dr. David Manry joined the School of Construction Management faculty in the spring semester 2000. He received his Bachelor in Mechanical Engineering from Louisiana Tech in 1981. Dr. Manry worked as a consulting engineer for chemical plants and refineries around the Lake Charles area. He received his Master's degree in Mechanical Engineering in 1993 and his Doctorate in Engineering in May 1999. He is registered as a professional engineer in the state of Louisiana. Dr. Manry served as a Research Associate in the ULM Energy Audit project. His research interests include computer information technologies and other uses of computers in the industry.
Dr. John Ball Fellowship in Construction: Dr. Hollis Bray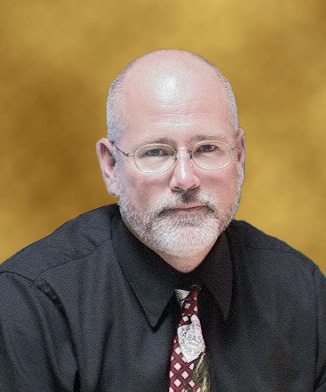 Hollis Bray received his Doctor of Engineering degree from Louisiana Tech University in 1994, his Master of Science in Civil Engineering degree from the University of Arkansas in 1984 and his Bachelor of Science in Civil Engineering from the University of Arkansas in 1983. Dr. Bray joined the faculty in 1988. He began his career as a civil engineer designing water and waste water treatment equipment. He worked as an estimator in the Contracts office for the Iowa State Department of Transportation. Dr. Bray is a registered professional engineer. He currently advises industry on quality matters and designs management systems for contractors.
Dr. Bray has been active with the ACCE (American Council for Construction Education) since 1988 chairing accreditation teams, and serving on the Accreditation and on the Development committees. In 2003, Dr. Bray was appointed to the ACCE Board of Trustees. Dr. Bray's areas of interest include quality and productivity improvement.
Dr. Katherine Boswell, Ph.D., currently teaches in the accounting information systems and auditing areas.  Her research interests are in user issues relating to information systems, pedagogical topics in accounting education, and ethics.  She earned her Bachelors of Accounting and MBA from Mississippi State University, and her Ph.D. in Information Systems from The University of Mississippi.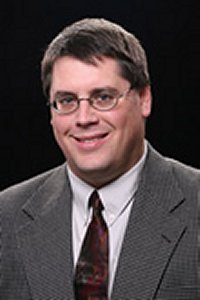 Dr. Paul Wiedemeier, holds a Ph.D. in Computer Engineering and Computer Science from the University of Missouri – Columbia (2005), a M.S. in Computer Science from Michigan Technological University (1992), and a B.S. in Computer Science from Drake University (1990). He currently holds the rank of Assistant Professor of Computer Science and teaches courses in Data Communication, Operating Systems, Computer Organization, Computer Architecture, Internet Programming, and Systems Programming.
In August of 2007, Dr. Wiedemeier established the ULM Digital Communication Research Laboratory; the primary mission of which is to study, understand, and improve the transmission of data between digital computing systems attached to wired and wireless computer networks. Presently, Dr. Wiedemeier and his students are developing software tools to transmit digital data, including text and imagery, quickly and reliably over packet radio networks during disasters and emergencies.
Dr. Wiedemeier is a member of the Association for Computing Machinery (ACM), the Institute of Electrical and Electronics Engineers (IEEE), the Consortium for Computing Sciences in Colleges (CCSC), the Amateur Radio Relay League (ARRL), the Tucson Amateur Packet Radio (TAPR) Corporation, and the Louisiana Academy of Sciences (LAS). He also holds a Technicians Amateur Radio License (KE5LKY) issued by the United States Federal Communications Commission.
When not at work, Dr. Wiedemeier enjoys spending time with his wife, Dr. Allison M.D. Wiedemeier (ULM Biology), and his two sons Connor James and Adam Davis. He also enjoys fishing, soccer, swimming, gardening, amateur radio, reading, and crossword puzzles.
Capital One Fellowship in Financial Literacy: Dr. Melissa Melancon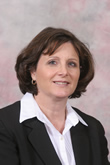 Need new picture and biographical text.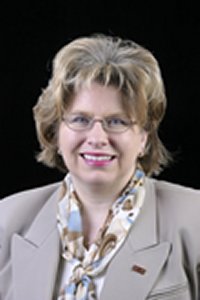 Dr. Tammy Parker, Ph.D., is Professor of Economics at the University of Louisiana at Monroe, where she is also an Endowed Professor of Entrepreneurship. She is a native of Mt. Vernon, Illinois and previously taught at the University of Michigan at Flint. She received her Doctorate of Philosophy in Economics from Southern Illinois University in 1996 with specializations in monetary and international economics.
Since beginning at ULM in 1997, her teaching has focused on macroeconomics, monetary theory, and entrepreneurship. She has authored more than 40 refereed journal publications and presented at over 50 conferences, including international conferences in Slovakia and Australia. Her research has focused primarily on exchange rates, business cycles, and family-owned businesses. She has collaborated with researchers at the International Monetary Fund, United Nations Economic Commission for Europe and the Swiss National Bank.