Find out why students major in RMI . . .
Lauren Harper, 2016 ULM RMI Graduate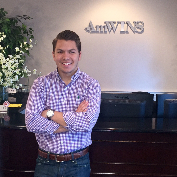 Click here to see pictures of more summer interns
Aaron Sewell
ULM RMI Junior
2016 AmWINS Intern - Atlanta
Check back soon for videos of Aaron and other ULM RMI majors discussing their internship and future in RMI!