Commencement Parking
Back to ULM Commencement Information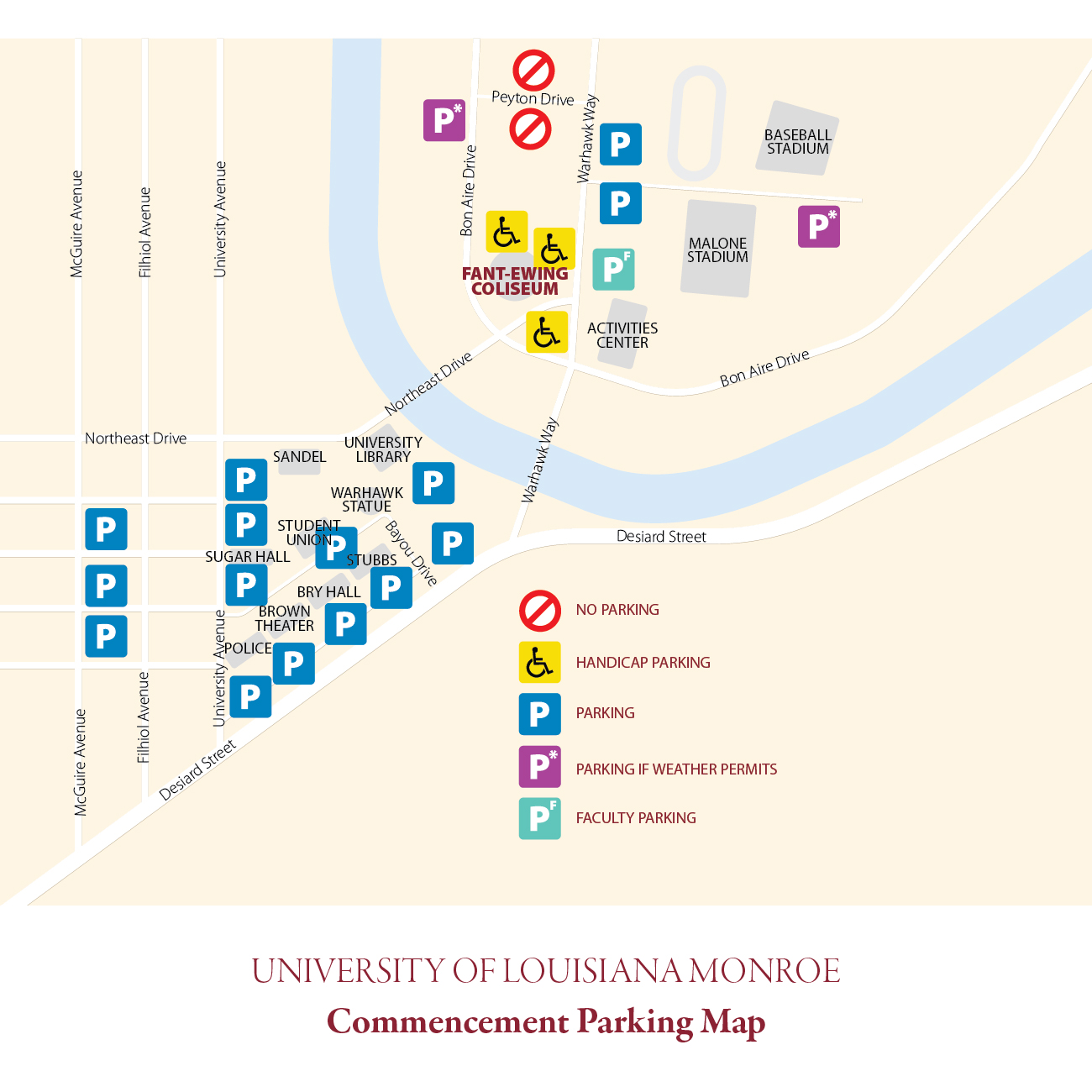 Shuttles and Golf Carts will be provided for our students and guests.  These shuttles will run continuously for guest pickup throughout commencement. 
IMPORTANT NOTES:
All Handicap Parking will require a state-issued Handicap Placard. 

Do not park in the grass or the sidewalks, YOUR VEHICLE WILL BE TOWED.

This includes the Beach Volleyball area, the area behind the Heard Tennis Stadium, and all sidewalks and grass areas unless otherwise designated. 
For more information or specific information about parking, please contact the ULM Police Department at (318) 342-5350 or consult the ULM Commencement Website, 
---