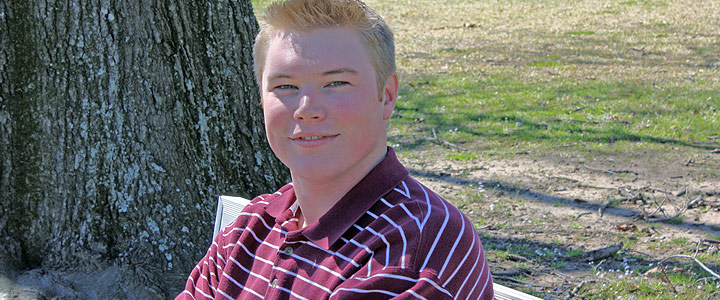 "There is no denying the increasing importance of Gerontology as a field of study. My work as a GA in Gerontology, is not only rewarding, it has given me a new found optimism for the aging process." - Michael Adams, Graduate Assistant Gerontology.

Master Degree
Master of Arts in Gerontology (MA)
This degree program is 36 credit hours. Graduate Assistantships are available to qualified students.
Those students entering the program will be required to complete a core curriculum and then may choose one of two areas of specialization:
Program Administrator - Focuses on understanding social service needs of the elderly and administrative positions in social service agencies.
Aging Studies - Focuses on preparing students for advanced degrees with attention to research and policy issues.

In addition to the University requirements for admission to the Graduate School at ULM, all applicants for regular admission to the Master of Arts in Gerontology degree program must meet one of the following criteria:
A minimum cumulative undergraduate grade-point average of 2.75 or 3.00 on the last 60 hours of undergraduate or combined undergraduate and graduate course work.
A minimum combined score of 800 on the Graduate Record Examination General Test (Verbal plus Quantitative).
A total of at least 1900 points determined by multiplying the cumulative overall undergraduate grade point average by the Graduate Record Examination General Test score (Verbal plus Quantitative).
In addition, all students must take the Graduate Record Exam prior to, or within the first semester, of graduate enrollment.
Applicants who fail to meet the above standards may be admitted on conditional status as recommended by the Gerontology Admission Committee and approved by the Dean of the Graduate School.
For more information about this program please see the ULM Graduate School.