Counseling Center Update
The Counseling Center is aware of the significant impacts COVID-19 may have on student emotional well-being and mental health.  We remain fully-committed to serving students as the University plans for the safe return to campus. The staff members are providing counseling services from the Counseling Center, though no visitors are allowed in the building at this time.  Care will be provided for ongoing clients and students newly seeking treatment through telecounseling services. These services will be delivered by Zoom or telephone appointments. The Counseling Center maintains the following hours of operation: Monday - Thursday 7:30 a.m. – 5:00 p.m. and Friday 7:30 a.m. – 11:30 a.m. Students, who would like to initiate treatment and/or schedule an appointment, should call the Counseling Center during normal business hours at 318-342-5220.
During business hours, crisis support is available to any student by calling 318-342-5220.  After normal business hours and on weekends, students experiencing a crisis can request emergency counseling services by contacting University Police at 318-342-5350.  UPD will notify a counselor of the need for their services.        
For our client's convenience, the forms below are available for online completion and submission.  Clients will receive instruction on which form(s) to complete at the time they schedule their appointment.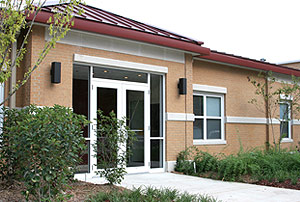 Welcome to the Counseling Center
The ULM Counseling Center is a comprehensive service that strives to help students identify and solve problems, to enhance personal maturity and integrity, and to provide an atmosphere that will make the student more confident about what lies ahead and more eager to meet the challenge!
In addition, the Counseling Center serves as the point of entry for students with special needs. Accommodations are provided to individuals with documented disabilities.
To Schedule an Appointment
(318) 342-5220