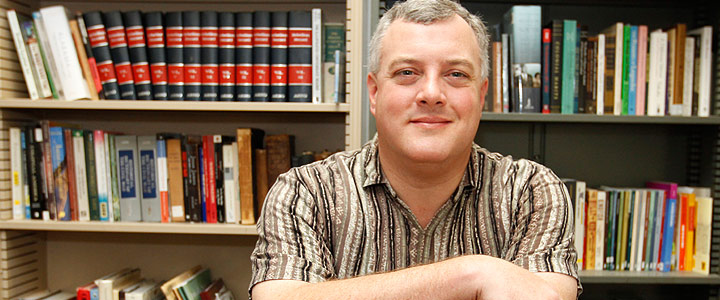 "It is enjoyable to teach students information they have never heard before.  I especially like answering the questions that students ask when they are interested in a topic." - Dr. Jeff Anderson, Associate Professor of History, School of Humanities, College of Arts, Education & Sciences.
Bachelor of Arts in History (BA)
ULM offers an undergraduate curriculum in history which provides a basic arts and sciences education including courses on U.S. and non-U.S. history. While pursing your history degree you will have the opportunity to learn skills in historical research and analysis and develop an understanding of the past based on factual knowledge so you can build a better future. A major in history can prepare you for a career in such fields as law, public relations, journalism, publishing, counseling, education, foreign affairs, and state and federal civil service. Many large international banks and major American corporations recruit history majors. Within 60 days of graduation, 90% of ULM History graduates have a job secured.
The Center on Education and the Workforce at Georgetown University reports that, undergraduate history majors go on to earn fairly respectable salaries. Looking at the median salary for everyone aged 18 to 64 years old with an undergraduate degree in any one of 171 different fields, the report finds that history majors do the best in the humanities, and better than students in a majority of the other fields.
The Bachelor of Arts in History requires a minor and all students electing to pursue this degree must also satisfy the requirements for an academic minor.
To find the curriculum for this degree please view this degree plan.
NOTE: Transfer students must have completed a college-level English and a college-level Mathematics course, designed to fulfill general education requirements, with a grade of "C" or higher in both.