Bachelor of General Studies
The General Studies program offers a unique challenge for continued self-improvement and for career enhancement.
The flexibility of the program makes this degree available to the student with some college experience and a wide range of interests. Because a general studies degree is not centered on any particular career field, it is the perfect entry-level degree for a multitude of occupations. Many jobs do not require industry-specific course work, but do require a bachelor's degree or equivalent.  A degree in general studies is also a great way to begin an educational career for those who are not sure what they want to study. Students can study a broad array of subjects for their undergraduate degree and focus more on career specific training in their graduate work.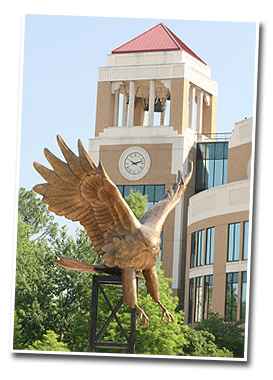 To find out more specific information about requirements and curriculum please view this degree plan and its special requirements.
The degree plan is also available in our online degree search under General Studies.
NOTE: Transfer students must have completed a college-level English and a college-level Mathematics course, designed to fulfill general education requirements, with a grade of "C" or higher in both.