About the School & Programs
We are a dynamic and growing school offering degree programs in Atmospheric Sciences, Biology, Chemistry and Math. Additionally, we offer studies in Geography, Geosciences and Physics. Our teaching and research areas include Atmospheric Sciences, Earth Science & Geology, Biology, Chemistry, GIS & Remote Sensing, Human & Physical Geography, Physics, and Regional Archaeology. Our school is home to the Atmospheric Science degree which is designated by the Board of Regents as a program of excellence. Please choose from one of the links to the left to learn more about us our programs.
The Howard Hughes Medical Institute program attracts undergradate research students annually
Our Mathematics Resource Center is a student centered learning lab staffed by professors, instructors and tutors
The Natural History Museum serves as important teaching tools for our students and the community
Biology majors have dedicated Pre-Med Advisors who guide students through the curriculum & medical school applications
ULM has the only Atmospheric Science degree program in the state of Louisiana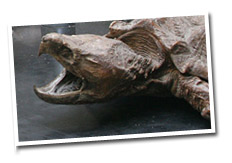 The ULM Museum of Natural History's mission is to promote and advance an understanding and appreciation of all aspects of natural history based on its collections, exhibits, education, and research.  The Museum emphasizes the natural history of North Louisiana and conducts activities for the ULM community, the public, and the youth of the surrounding region.