News
ULM's Risk Management and Insurance Program ranked 11th Nationally
Published January 10, 2018
ULM's Risk Management and Insurance Program moved up from the 13th largest in 2016 to the 11th largest in the nation in 2017. 
Each year, Business Insurance, one of the top insurance industry news sources, ranks collegiate insurance programs by number of undergraduates majoring in risk management and insurance. This year they reported that a total of 37 programs in the United States have students who major in Risk Management and Insurance. 
For the third year in a row, ULM's program was the largest in Louisiana and one of the largest in the Southeast, surpassing programs like University of Mississippi and Georgia State University.
ULM's RMI program has consistently grown in number and national ranking. The program was ranked 18th in 2015 with 75 students, 13th in 2017 with 135 students and 11th in 2017 with 149 students. 
Christine Berry, State Farm Endowed Professor of Insurance and program coordinator said, "We attribute the growth in part to the realization that the insurance industry offers a wide variety of challenging and rewarding careers. Students are hearing from graduates of our program about the incredible successes they are having."  Berry hopes to continue to grow enrollment in the RMI program with a goal of breaking the top 10 in 2018. 
"There are more position openings than I have students to fill. The larger the program is, the more companies and brokers want to recruit here. But it is more the quality of graduates that keep them coming back. Word is spreading about the exceptional young professionals ULM is producing," she said.
ULM's program is one of the few in the country that provides specialized courses in surplus lines and reinsurance. Surplus Lines insurance is heavily used in Louisiana in the agriculture, entertainment, petrochemical and tourism industries.
ULM's Risk Management and Insurance program provides opportunities for students to receive various scholarships and internships with local companies, agencies, and financial institutions. Gamma Iota Sigma is a professional fraternity within the College of Business and Social Sciences that is "designed to foster the study of risk management and insurance in universities; to encourage scholarship, social activities, and the association of students for their mutual advancement by research and practice; to promote closer affiliation between the risk management and insurance industry and students of risk management and insurance; and to further a high standard of ethics at universities and in the industry."
Sylvestri earns honors at regional conference
Published Sept. 11, 2017
Ben Sylvestri, a Risk Management and Insurance major, participated in a nine-week summer internship with Gallagher Global Brokerage at its Monroe location.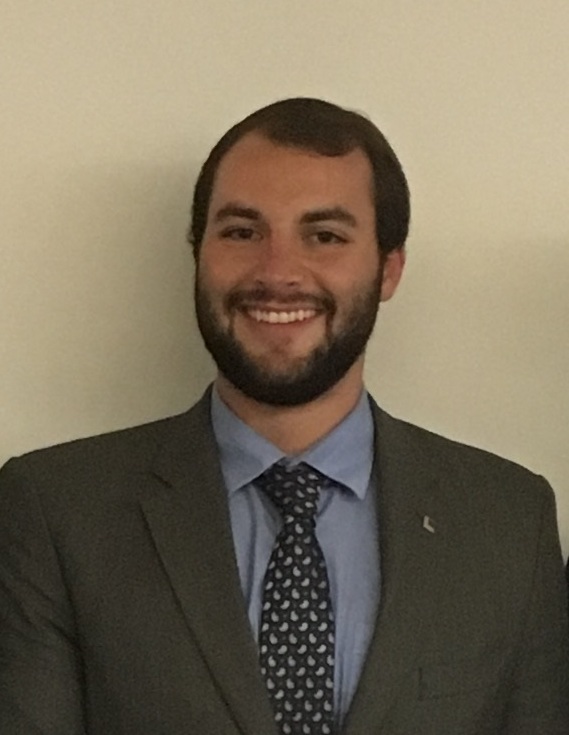 At the end of the internship, Sylvestri and his partner were named the GGB Division Sales Competition Winners at the 2017 Southern Regions Intern Conference in Houston, Texas.
Sylvestri and his partner appeared before a panel of executives who judged their presentation entitled "Why Gallagher." Their sales pitch was on the rising industry concerns of terrorism and cyber liability.
"We made our scenario that we were presenting to a group that was made up of a stadium owner (CEO) and their fellow leadership execs," Sylvestri explained. "We were pitching to them how Gallagher's specialties in the fields of terrorism coverage and cyber coverage were uncontested."
Competing against 18 GGB offices from six states, Sylvestri and his partner competed in four rounds to win the competition.
The senior from Rayville said the intern experience really prepared him for his future in risk management, saying, "The overall experience of my internship was great. It allowed me travel and network with hundreds of interns and employers from all over the country (and world) and get hands-on experience with great people from the great office in Monroe.
"It also allowed me to develop as a person and as a professional. It was such an honor to get to represent ULM against some bigger colleges, but at the same time, it was so great to win that competition. It shows the quality of education coming from the ULM College of Business, and the Risk Management Program. I felt like I was more exposed and familiar with the industry in comparison to students from other programs," he said.