Dallas Brass


Since its founding in 1983 by Michael Levine, the Dallas Brass has become one of America's foremost musical ensembles.  The group has established a unique blend of traditional brass instruments with a full complement of drums and percussion, which creates a performing entity of extraordinary range and musical challenges.  The Dallas Brass repertoire includes classical masterpieces, Dixieland, swing, Broadway, Hollywood and patriotic music. According to Mr. Levine, "a Dallas Brass concert is intended for the entire family.  Our ideal audience has a range in ages from 5 to 95.  Our goal is to entertain and enrich by playing great music, while showing our audience how much we enjoy what we do."

In addition to their solo engagements, the Dallas Brass appears with symphony orchestras nationwide.  Symphonic credits include the Cincinnati Pops conducted by Erich Kunzel, New York Pops conducted by Skitch Henderson, and the Philly Pops conducted by Peter Nero.  The Dallas Brass has performed at Carnegie Hall, the John F. Kennedy Center in Washington, DC, and has toured overseas to Europe and the Far East.  They have shared the stage with the late Bob Hope, have performed for Presidents Gerald Ford and George H. W. Bush, have appeared on the CBS "Early Show," and their music has been used numerous times on the television show, "The Young & The Restless."

The ensemble has released seven recordings:  Debut, Dallas Brass II, A Merry Christmas with Brass, Windborne, Nutcracker, American Songbook and American Musical Journey.  The Dallas Brass has a strong dedication to working with young musicians, frequently going into the public schools to present clinics and workshops for students of all ages.
Black Bayou Brass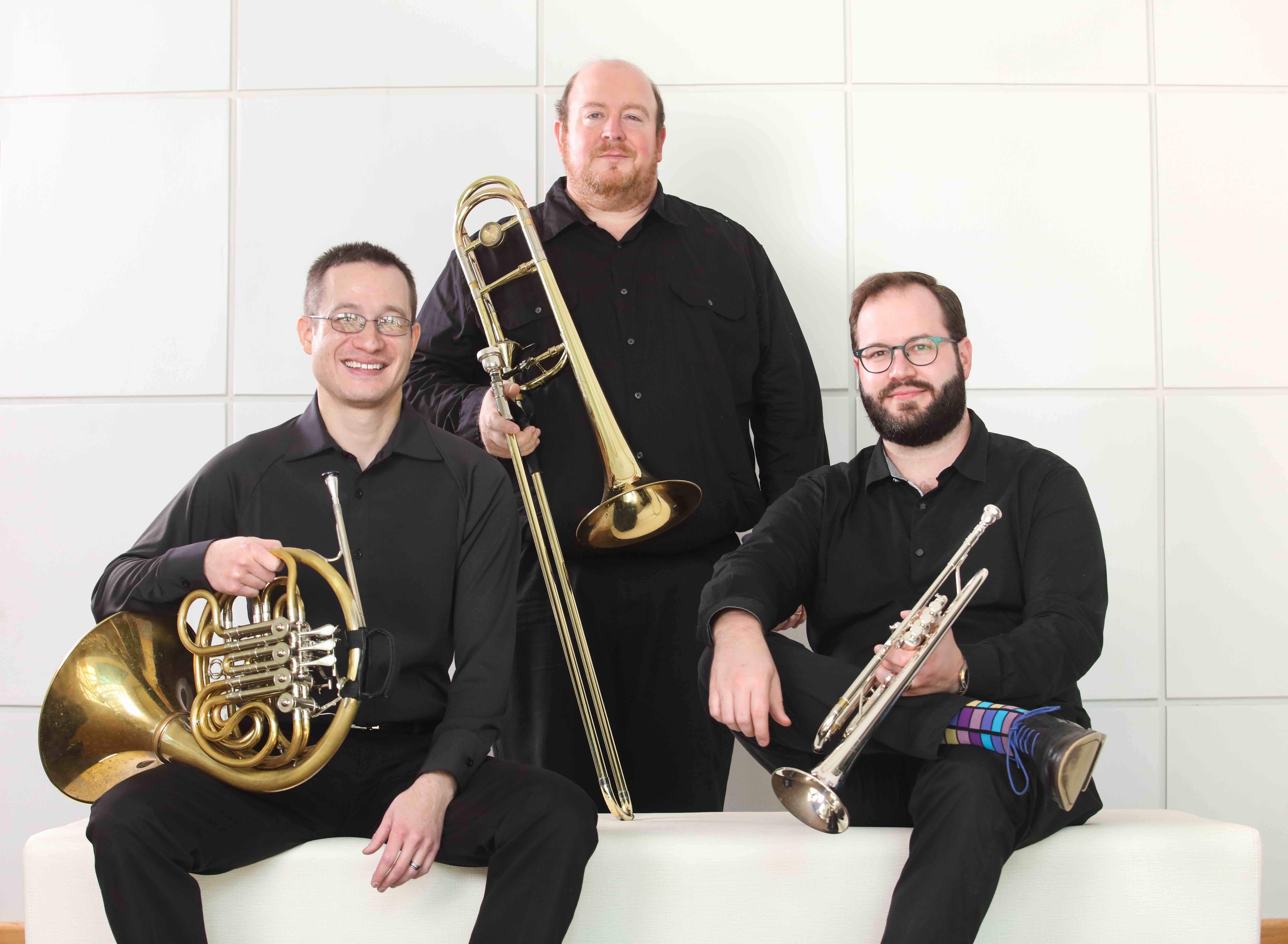 Black Bayou Brass has been a faculty ensemble in residence at the University of Louisiana at Monroe since 1971. Its current members are Dr. Eric Siereveld, trumpet, Dr. James Boldin, horn, and Dr. Adam Johnson, trombone. An experienced and versatile professional ensemble, Black Bayou Brass performs regularly at ULM, throughout the northeast Louisiana community, and at numerous venues outside the state. Recent performances include the 50th International Horn Symposium, 2018 International Trombone Festival, the 2017 and 2014 International Women's Brass Conference, 2017 Mid-South Horn Workshop, the 2013 Louisiana Music Educators Association State Conference, the 2012 National Association of College Wind and Percussion Instructors National Conference, and a series of performances and master classes in Thailand. Its members are dedicated to performing, promoting, and creating new literature for brass trio, as well as playing standard original repertoire and transcriptions from the 16th century to the present. Devoted to encouraging and promoting music education, Black Bayou Brass performs a number of educational concerts each year at schools throughout Louisiana and the surrounding states, and offers master classes, private lessons, and ensemble coaching for all levels. In 2018 they released Scenes from the Bayou, which features several World Premiere recordings for brass trio.