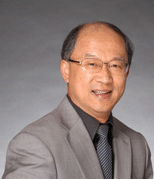 Ye Tao, Instructor of Violin and Viola at the University of Louisiana at Monroe, received a Bachelor of Arts degree in Violin Performance from the Shanghai Conservatory of Music. While in China, he was concertmaster of the Liaoning Symphony Orchestra, Opera House, and Ballet Company. He also has made recital appearances throughout his native China including a recital at the Beijing Concert Hall. He has also appeared as recitalist in Europe, including an acclaimed recital in Italy:
"Ye Tao roused a capacity audience into an enraptured frenzy with his admirable performance of the Carmen Fantasy, Opus 25, of Pablo de Sarasate. It seemed as if the audience would never stop applauding."
Brunero Machetti, La Gazetta di Siena
Italy August 20, 1992
His latest international solo appearances were in the Republic of Trinidad and Tobago in 2005. Ye Tao came to the United States as a Visiting Scholar in 1989 at the University of Southern California, and later received master's degrees in Violin Performance and Conducting from Northeast Louisiana University. As a recitalist, he has played in concerts sponsored by the Monroe Symphony orchestra, Twin City Ballet, and the Little Theater and the Ruston Civic Orchestra. Also an active orchestral musician, he has performed in Louisiana with the Acadiana, Baton Rouge, Lake Charles, Monroe, Rapides, and Shreveport Symphony orchestras, in Arkansas with the Pine Bluff and South Arkansas Symphony Orchestras, in Mississippi with the Delta and Mississippi Symphony Orchestras, in Texas with the Longview and Texarkana Symphony Orchestras, and in California with the Long Beach Ballet, Santa Ana, Santa Monica, and Torrance Symphony Orchestras. Ye Tao is also Assistant Professor and Orchestra Director at Grambling State University. His name is on the Who's Who: The Best American Teachers Selected by the Best Students, 1996 edition. He is also the past president of American String Teacher Association, Louisiana State Chapter and the chairman of the Louisiana Music Educators Association Orchestra Division.