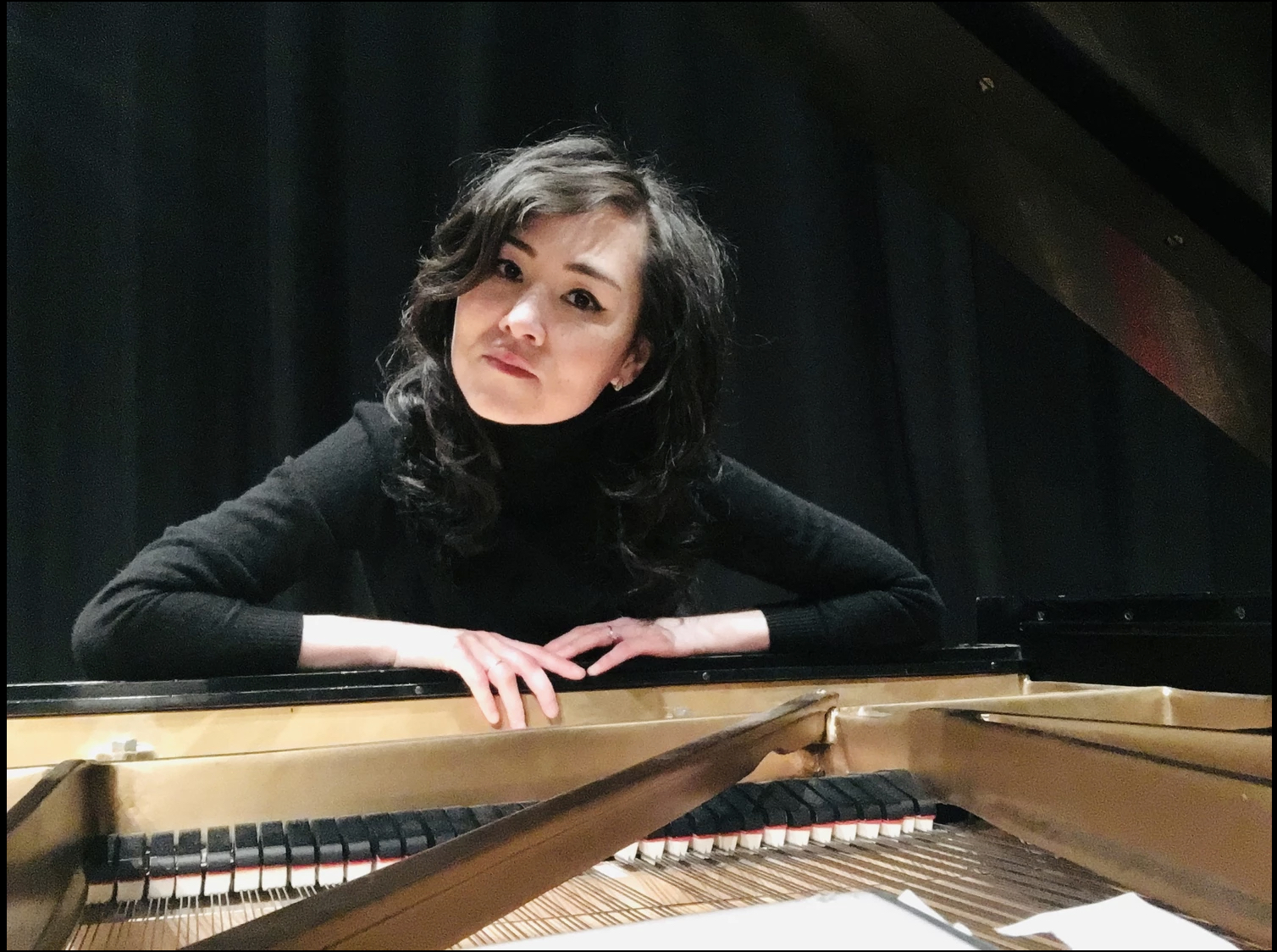 Dr. Diana Thacher joined the ULM music faculty in the Fall of 2022 as Visiting Assistant Professor of Piano. She graduated from Louisiana State University with a Doctor of Musical Arts degree and a Master of Musical Arts degree from the San Francisco Conservatory of Music. She was the First Prize winner of Concerto Competition in 2019, performing Liszt "Totentanz" with LSU Student orchestra at the Union Theater, Baton Rouge. She won First prize at the International Siberia Piano Competition in Novosibirsk, Russia (2004) as well as Second prize at the Tolyatti International Chamber Music Competition, Russia (2005).

As a soloist, Diana has performed with the Kazakh National Symphony Orchestra, Kazakh Conservatory Student Orchestra, the Shenzhen Music Academy Chamber Orchestra (China), LSU Student Orchestra, Moscow Music Festival Rendezvous Orchestra, and has toured throughout Germany with the Symphony Orchestra of Central Asia.  
 
Dr. Thacher has performed throughout the United States and abroad, including performances at Shenzhen Concert Hall, Konzert Haus in Berlin, Paris Conservatory of Music, Moscow Music Conservatory and Walt Disney Concert Hall. Presented by FeverUp in New Orleans, Diana recently gave a Candlelight Series of Six Solo Piano Recitals dedicated to Chopin's Best Works. 

Education through music is central to Dr. Thacher's  mission as a performer.  Diana served as a teacher and a director of the piano department at the Fresco Academy of Performing Arts in Eagle, Idaho and presented various master-classes as a visiting guest artist at the Medicine Hat College (Alberta, Canada).

As an active collaborative pianist, Diana held positions at Loyola University of New Orleans, Boise State University and The San Francisco Opera. She collaborated for 3 seasons with Jefferson Performing Arts Center and New Orleans Opera Association. 

Additionally, as an avid chamber musician, Diana has performed in numerous chamber groups throughout the San Francisco Bay Area as part of the project "Classical Revolution", appeared as a guest artist at the seasons of McCall Music Festival, the Utah Summer Music Festival,  the "Moscow Randevouz in the Park"Summer festival, Banff Center of the Arts, in chamber series with the Boise Philharmonic Orchestra and in a chamber series with the Louisiana Philharmonic Orchestra. 

Diana performed as a member of The Moscow ProArt Trio and the Thacher Duo, and she recently joined "Musaica" Chamber Ensemble, whose mission is to promote and foster chamber music performance; to encourage the composition of new music; and to increase the awareness and appreciation of chamber music.