Published October 8, 2013
Story by Katie Roy
The University of Louisiana at Monroe's International Friendship Program, sponsored by the Office of International Student Programs and Services, invites students and families within the community to play "host" to one or more international students.
ULM welcomed its largest ever class of international students in fall 2013, and many of these students are in the United States for the first time.
Sami Owens, director of the Office of International Student Programs and Services, said, "These students are thousands of miles from home and really crave some kind of 'home-like' environment as well as a chance to learn more about American culture. I am counting on this program to foster mutually beneficial relationships."
Meruert (Mika) Zhumagulova, a ULM exchange student from Kyrgyzstan, believes the program enhances the Global Undergraduate Exchange Program and allows students to "Enjoy [the United States] to the fullest."
The program provides international students with a friend who can immediately relate, identify, and provide a place where students can share time and experiences.  The International Friendship Program offers both the students and the hosts the opportunity to develop lasting friendships and the ability to discover other cultures.
Anyone can serve as host, and according to Owens, hosts are the vital link between the international student and the area's culture.
Zhumagulova explains that her interactions with her host family "started with weekly visits and nice talks over some dinner dishes." She adds, "My host family not only taught me, but [also] showed me what American life looks like through various activities."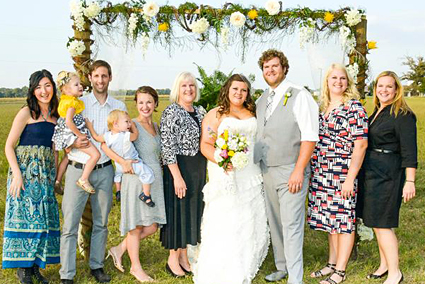 Hosts are not required to provide housing, counseling or finances.
For those interested in becoming a host, the Office of International Student Programs and Services coordinates the exchange of information between potential hosts and students, as well as arranges the first student and host meeting. 
After initial contact, families may invite students to visit their homes and explore the local area.
Students may invite families to campus activities and may consider their host family as a resource for their adjustment to life in the United States.
A minimum of three activities per semester is required, and while in-person contact is preferred, phone and e-mail are also great ways to stay connected.
Zhumagulova's host family invited her to a wedding where she met many people interested in her culture and she, in turn, learned about American life in the South. 
The day of the wedding, Zhumagulova recounts, "I enjoyed curling hair for the bride and her maids, the wedding in the field, dancing, getting a truck stuck in the mud, drinking hot tea and strange punch, and riding a Duck Dynasty tractor."
Zhumagulova concludes that her experience has been very beneficial to her while at ULM.  She stated, "Having people to explain cultural differences or giving good advice is useful to adapt."
For those interested in participating in ULM's International Friendship Program, contact Sami Owens at 318-342-1885 or international@ulm.edu