Published October 28, 2013
The University of Louisiana at Monroe School of Visual and Performing Arts has announced Steven Sondheim's "Into the Woods" as its spring musical production, to be held April 3-6, 2014.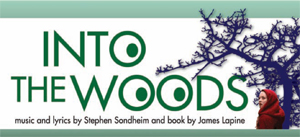 The musical is based on a book by James Lapine and involves a cast of familiar characters such as Cinderella, Rapunzel, Little Red Riding Hood, Jack, a giant, a wolf, and much more.
According to Dr. Derle Long, director of VAPA, "this project promises to be a lot of fun for the community, students, faculty and staff."
The musical will be directed by Robin Stephens, associate professor of dance, with music direction by Dr. Jason Rinehart, associate professor and director of athletic bands.
A workshop for students who are interested in auditioning will be held at 1:30 p.m., Sunday, Nov. 3, in Brown Auditorium.
This workshop is offered to help students develop their audition routine and prepare for the live audition to be held at 1:30 p.m., Sunday, Nov. 17, in Brown Auditorium.
Attendance at the workshop is not required to Nov. 17 audition.
Students who attend the Nov. 17 audition are asked to bring 16 to 32 bars of a song—preferably a musical theater selection—which highlights their voice.
An accompanist will be provided. Students should also be prepared to dance. There is no required dance routine but students are asked to wear comfortable clothing and either tennis, jazz, or character shoes.
Some students will be asked to remain after the dancing audition to read from the script.
The audition is also open to students with an interest in the technical features of a musical production.
That includes lighting, set construction, sound, costuming, make-up, and all the various aspects that help make a production successful.
For questions regarding the workshop or auditions, contact Robin Stephens at stephens@ulm.edu or 318-342-1312.
"Into The Woods" logo by ULM professor Brian Fassett