Published November 8, 2013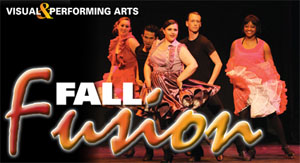 The University of Louisiana at Monroe Dance Department presents its annual fall Dance Fusion Concert, at 7:30 p.m., Friday, Nov. 15, in Brown Auditorium. 
The concert is free for ULM students, faculty and staff with a current ULM ID, and general admission is $5.
Admission is free for children under 12.
The concert will feature the resident dance company, the ULM Dance Repertory Ensemble. 
New faculty works by Associate Professor Robin Stephens, Assistant Professor Tina Mullone and Instructor Gretchen Jones will premiere. 
There will also be a special dedication to the late music professor, Louis A. Nabors, Jr. 
This year's concert will feature jazz, Afro-Caribbean & African dance, modern dance and musical theater styles with selections from "West Side Story."
For more information, contact the ULM School of Visual and Performing Arts Box Office at 318-342-1414.