Published January 10, 2014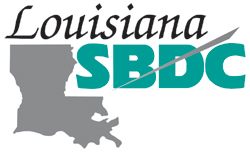 The Louisiana Small Business Development Center (LSBDC) at the University of Louisiana at Monroe, along with the Monroe Regional Airport (MRA) will join forces to inform small businesses on how they can do business with the airport in the 1st Annual Business Opportunities Open House.
The event is free of charge.

The event will take place from 5:30 to 7:30 p.m., Tuesday, Jan. 14, at the Monroe Regional Airport located at 5400 Operations Road in Monroe.

All small businesses owners are encouraged to attend.

During the event, small businesses will receive information about upcoming business opportunities; becoming Disadvantage Business Enterprise (DBE) certified; sources of funding; and small business assistance programs.


Representatives from the Monroe Regional Airport, Department of Transportation, Accion, and the LSBDC at ULM will be on hand to answer questions and meet one-on-one with small businesses.

"This is a great time of year for entrepreneurs to re-evaluate their business and decide how to expand," said Rande Kessler, state director of the LSBDC.
"Our goal is to inform small businesses about the opportunities available at the airport, so they can take advantage of the programs."

To register for this event or for more information about the LSBDC, visit www.lsbdc.org or call 318-342-1224.