Published February 10, 2014
Northern and Central Louisiana Interfaith (NCLI)— in conjunction with  University of Louisiana at Monroe, Grambling State University, Louisiana Delta Community College, and Louisiana Tech University—will host the Higher Education and Workforce Summit in ULM's Student Union Building Ballroom, located on the second floor of the Student Union Building, from 2:30 to 4:30 p.m., Thursday, Feb. 13.
The event is free and open to the public.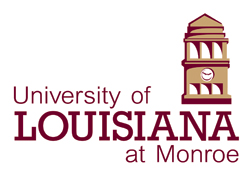 The summit seeks to organize and build long-term public support for a statewide agenda to support higher education funding, to create a public conversation about community priorities for higher education, and to learn about the Workforce Innovation for a Stronger Economy (WISE) Plan.
Featured guests include regional legislators, university and community college leaders.
Other invitees includemayors and local elected officials, chambers of commerce, business leaders, faculty, students, community members.
About NCLI:
NCLI is an affiliate organization of "Together Louisiana." Member institutions organize to create change within local communities. 
Leaders seek to identify local needs and work together to address these needs across lines of race, religion, culture, socioeconomics and geography. 
NCLI has approximately 60 regional member institutions including Alexandria, Pineville, Lake Providence, Tallulah, Monroe, Ouachita Parish, and Shreveport/Bossier.
Together Louisiana is a collaboration of NCLI with sister organizations in Baton Rouge and New Orleans, which together represent approximately 200 institutions with 200,000 members across the state.