Published March 07, 2014
The University of Louisiana at Monroe's Office of Career Connections will welcome locally headquartered company CenturyLink for its annual recruitment day on the ULM campus, from 4-6:30 p.m., Thursday, March 13, on the second floor of the Student Union Building.
Doors will open at 3:15 p.m., and the first 100 attendees will receive a free gift.
This event is open to ULM students and alumni interested in employment and internship opportunities with CenturyLink.
"We are very excited about the wonderful opportunity our students will be experiencing when they meet and network with CenturyLink's representatives," said Roslynn Pogue, director of ULM Career Connections.
"Not only will they learn about the internship and employment opportunities of the company, but they will also receive in-depth knowledge from those persons who have developed CenturyLink into a Fortune 150 company. We deeply appreciate CenturyLink for their dedication and support of our University and its students." 
CenturyLink offers both employment and internship opportunities.The company is recognized as a leader in the network services market by technology industry analyst firms, and a global leader in cloud infrastructure and hosted IT solutions for enterprise customers.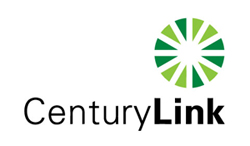 CenturyLink provides data, voice and managed services in local, national and select international markets through its fiber optic network and multiple data centers for businesses and consumers.
The company will supply information for those interested in the following careers.
Employment and/or internship opportunities:
Registration for the event is now open. To register, visit, http://ulm.edu/careerconnections/centurylinkday.html
For more information, contact Roslynn Pogue at pogue@ulm.edu or 318-342-5327.