Published June 05 2014
Brett Bennett, associate professor and director of the University of Louisiana at Monroe radiologic technology program, was recently selected to serve as a member of the National Collegiate Athletic Association (NCAA) Division I Academic Cabinet through March 2015.
"I consider it an honor to represent the University of Louisiana at Monroe and the Sun Belt Conference at the national level," said Bennett. "The most important aspect of the student-athlete experience is education. I hope to help protect that for every student-athlete with my efforts on this cabinet."
Bennett serves in a similar capacity at ULM. He is the university's Faculty Athletic Representative, and is a member of the University Athletics Academic Advisory Committee. Bennett also served on the ULM Athletic Director search committee in 2013.
According to the NCAA website, the committee structure in Division I includes six cabinets that report to the councils and are responsible for academic affairs; amateurism; awards, benefits, expenses and financial aid; recruiting and athletics personnel issues; championships, and the administrative functions of Division I.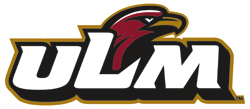 During his service on the Academic Cabinet, Bennett will join 20 other representatives from schools across the country in order to help guide Division I Athletics on all academic matters and responsibilities.
Bennett earned a Bachelor of Science degree in radiologic technology and a Master of Education degree in administration and supervision from ULM.
Bennett has taught at ULM for over 13 years.