Published June 16, 2014
Dr. John W. Sutherlin—co-director of the Social Science Research Lab and associate professor of political science at the University of Louisiana at Monroe—recently conducted research in Dubai, United Arab Emirates (UAE), to restore a polluted lake inside a popular park.
A man-made lake in Zabeel Park is a central feature of the area, but according to Sutherlin the lake has struggled with algae and odor issues for a number of years.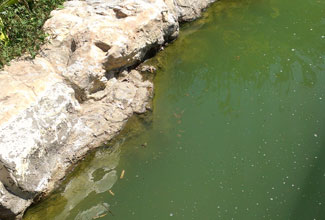 "This was a complete international effort," stated Sutherlin. "I collaborated with people from the region and people from the United Kingdom (UK) and India."
"We conducted tests, developed a strategy, and then implemented the plan to get this lake back to where it needed to be."
"Now, those in the park can enjoy this beautiful resource the way it was intended."
Sutherlin was part of an international team of water experts that were brought in to solve the issue during a two-week intensive effort.
Ximax Environmental Solutions-Middle East was the coordinator of the effort along with their parent company Ximax Environmental Solutions, PLC, a UK-based company that is engaged in a range of water based clean-ups.
Sutherlin said the results of the effort were noted within days. The dark green lake was transformed to light blue and all odors were eliminated.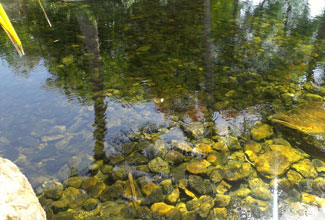 "As is the case with all of my projects, I want students who are interested in these types of missions and issues to contact me," Sutherlin added.
"Frequently, these ventures can lead to career opportunities. That is the main motivation to do such projects."
Sutherlin is a native of El Dorado, Ark., and he earned a Bachelor of Arts degree from Louisiana Tech University and Master of Science and Doctor of Philosophy degree from the University of New Orleans.
He has taught at ULM since 2005 and holds the Mayme and Tom Scott Professorship in Teaching Excellence.
For more information about Ximax Environmental Solutions, visit ximaxes.com/
Photos Courtesy John Sutherlin