Published October 28, 2014
Representatives from the University of Louisiana at Monroe's Unmanned Aerial Systems (UAS) program will host a seminar geared toward discussing the implementation of UAS vehicles in agriculture and their impact on the market.
This event is free and open to the public.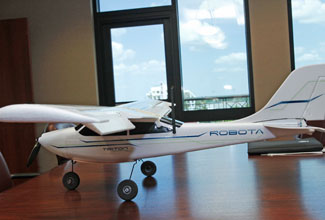 The seminar will be held from 9-11:30 a.m., on Monday, Nov. 3, in the ULM Library Conference Center, located on the seventh floor of the ULM Library.
Presenters will speak on various subjects including FAA restrictions; flight operations; image processing and software, and vegetation index.
For more information, contact Dr. Sean Chenoweth at chenoweth@ulm.edu or at 318-342-1887.