Published January 07, 2015
U.S. News and World Report—a respected source for national higher education and hospital rankings—has ranked ULM's Master of Business Administration (MBA) degree as the number 57 program in the nation, based on various factors including student engagement, admissions selectivity, and much more.
ULM's MBA was one of nearly 200 programs listed, and no other program in the state was ranked higher. The MBA's 2015 ranking is up 30 spots from the 2014 ranking of 87.
"I continue to be impressed by the work of our faculty and am very excited to see their efforts recognized by a national ranking in the U.S. News and World Report," said Dr. Ron Berry, dean of the College of Business and Social Sciences. "The improvement of our ranking from last year provides strong evidence of our faculty's commitment to excellence and continuous improvement in delivering our internationally accredited programs. ULM is truly fortunate to have such a dedicated and excellent faculty who are committed to our students' success."
This ranking is U.S. News and World Report's first MBA-only ranking. In the past, non-MBA business graduate degrees were also considered in the rankings. This year's ranking assesses the MBA separately.
According to the methodology provided by U.S. News and World Report, "Master's degree programs in business administration have a greater enrollment by far than any other type of graduate business degree program."
Each program was ranked based on five factors.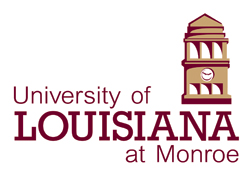 Student engagement accounted for 28 percent of each ranking. Included in this factor were student/instructor interaction; accessibility of instructors; and positive student experiences.
Admissions selectivity accounted for 25 percent of each ranking. Included in this factor were student aptitude; rigor of coursework; and selectivity in awarding degrees, which leads to more significant success in the job market.
Peer reputation was also assessed at 25 percent of each ranking. U.S. News and World Report surveyed various academic officials at MBA programs to obtain a better knowledge of the inner-workings of MBA programs. This survey helped to provide rankings that could not be determined by statistical study only.
Faculty credentials and training accounted for 11 percent of each ranking. The methodology states that "strong online MBA programs employ instructors with academic credentials that mirror those of instructors for campus-based programs, and they have the resources to train these instructors on how to teach distance learners."
Student services and technology were also assessed at 11 percent of the ranking. The assessment included access to student services online, library services, career services, strength of available technology resources, and more.
ULM's online MBA has received national attention since its creation, including awards for affordability and academic standing.
ULM's business programs are accredited regionally, nationally, and worldwide, including accreditation by AACSB-International, the premier business accreditation agency in the world.
To view the complete list of U.S. News and World Report's best online MBA's, visit usnews.com/education/online-education/mba/rankings