Published January 21, 2014
Genaro Kỳ Lý Smith, the author of "The Land Baron's Sun: The Story of Ly Loc and His Seven Wives," will speak at the University of Louisiana of Monroe as a guest of the School of Humanities and the English Department, at 7 p.m., on Thursday, Jan. 29, in Hemphill Hall, Room 134 on the ULM campus.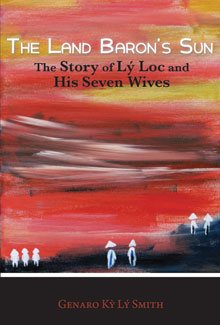 The event is free and open to the public.
Smith, an instructor of literature, composition, and creative writing at Louisiana Tech University, wrote the story— which is told through poetry— after speaking to his family about his grandfather's life as a major commander in the South Vietnamese Army.
"The Land Baron's Sun" chronicles the life of Smith's grandfather Ly Loc. Loc was a landowner, a father, a husband to seven wives, and a successful soldier.
After the Fall of Saigon, Ly Loc was captured and placed in a hard labor re-education camp. Smith's poems delve into Lý Loc's childhood and adult life, his years spent in the re-education camp, and his wives' and children's fate—both in Vietnam and in America.
Genaro Kỳ Lý Smith was born in Nha Trang, Vietnam, and earned a bachelor of arts in English from California State University, Northridge, and an M.A. and M.F.A. in creative writing from McNeese State University.
His works have been published in numerous literary journals and magazines. He currently resides in Ruston with his wife and their two daughters.