Published January 27, 2015
The School of Education at the University of Louisiana at Monroe will host the special education symposium, "Autism Spectrum and Inclusion," from 5:30 to 7:30 p.m., on Wednesday, Jan. 28, in George T. Walker Hall, Room 2-105 on the ULM campus.
The event is free and open to the public.
The symposium will feature presentations from 20-year-old author and Monroe native, Justin Wilson, who was diagnosed with Asperger's Syndrome as a child.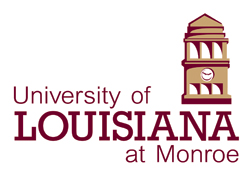 Wilson's mother and his former teachers Shari Owen and Paul Smith will discuss Wilson's journey from struggling student to twice-published author and college sophomore at Louisiana Delta Community College.
Special education expert Dr. Sherlyn Powell will give an overview of the Autism Spectrum. All speakers will conduct a question and answer session and Wilson will hold a signing for his book "ShadowStrike" at the close of the event.
ShadowStrike is the culmination of a six-year writing effort from Wilson, who started the book at age 13.
For more information about this event, call the ULM School of Education at 318-342-1266.