Published February 18, 2015
Tickets are now on sale for the University of Louisiana at Monroe's 2015 spring musical, "West Side Story," which runs Thursday, March 26, through Sunday, March 29 in ULM's Brown Auditorium. The spring musical has become a must see event over the years, with recent multiple sold out performances of "Chicago," "Guys and Dolls," and "Into the Woods."
ULM students receive one free ticket. Each additional student ticket is $5. ULM faculty and staff tickets are $5. General admission tickets are $15.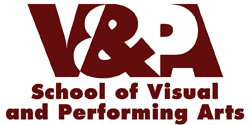 Show times are as follows:
Thursday, March 26; Friday, March 27; and Saturday, March 28: All shows begin at 7:30 p.m.
Sunday, March 29: Matinee at 2 p.m.
The musical is directed by Robin Stephens, with musical direction from Dr. Deborah Chandler.
The popular Broadway musical, inspired by Shakespeare's "Romeo and Juliet," is set in the Upper West Side, an ethnic, blue collar neighborhood, in New York City in the mid-1950s. The musical explores the rivalry between the Jets and the Sharks, two teenage street gangs of different ethnic backgrounds.
The young protagonist, Tony, a former member of the Jets and best friend of the gang leader, Riff, falls in love with Maria, the sister of Bernardo, the leader of the Sharks. The dark theme, sophisticated music, extended dance scenes, and focus on social problems marked a turning point in American musical theatre.
KEDM Public Radio will host a Director's Gala from 5-7 p.m., on Saturday, March 28, in the Sculpture Garden between Biedenharn Hall and the Brown Theater Complex, preceding the evening's 7:30 p.m. performance.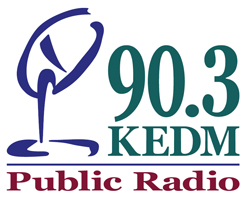 The Gala is a catered event, which provides the opportunity for patrons to mingle with the production crew and cast.
Tickets for the gala are $45 and include VIP seating at the Saturday night performance.
To purchase show tickets, visit https://www.ulm.edu/vapa/tickets.html
Gala tickets may be purchased by visiting KEDM Public Radio, located in Stubbs Hall, Room 250 on the ULM campus, or by calling KEDM at 318-342-5556.
For more information, and for group rates, call the VAPA Box Office at 318-342-1414.
Homepage photo courtesy Alison L. Tugwell