Published February 19, 2015
Hollis Watkins, best known as a long-term veteran of the Civil Rights Movement will speak at the University of Louisiana at Monroe at 2 p.m., Tuesday, Feb. 24, in Student Union Ballroom A on the ULM campus.
During the Civil Rights Movement, Watkins participated in voter registration drives, sit-ins, and various other activities. He has also served as an advocate for organic and sustainable agriculture, board chairman of Veterans of the Mississippi Civil Rights Movement, and as co-founder and president of Southern Echo—a leadership, training, and education initiative created to develop effective, accountable, grassroots leadership in African-American communities in rural Mississippi and surrounding regions through comprehensive training and technical assistance programs.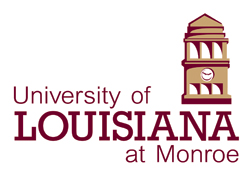 Watkins is one of twelve children born to Mississippi sharecroppers. In 1961 he was inspired by the Freedom Riders and subsequently joined the Student Nonviolent Coordinating Committee's Voting Rights Project in Mississippi. Watkins was the first student to become a part of this movement.
According to his biography, Watkins currently serves on the Board of Directors of Highlander Research and Education Center, the Southeast Regional Economic Justice Network, and the Southern Sustainable Agricultural Working Group (SSAWG).
For more information about this event, contact Jeffrey Anderson at jeanderson@ulm.edu or at 318-342-3387.