Published February 20, 2015
Susan Duggins, director of the Northeast Louisiana Business and Community Development Center (NLBCDC) at the University of Louisiana at Monroe, has been elected as secretary of the Louisiana Business Incubation Association (LBIA).
The ULM NLBCDC houses an incubator, which has served the needs of various growing and new business in northeast Louisiana. With the services provided by the incubator, newly established businesses can thrive in a controlled environment, guided by mentors and experts in the business field.
"The LBIA plays an important role in the long term success and viability of incubators located throughout the state," said Duggins. "LBIA is an excellent resource and support for incubator managers, and through a financial commitment from Louisiana Economic Development, LBIA annually coordinates a competitive grant program through which incubators are able to receive much needed funding for renovation, programmatic, technology or capital asset needs."
"This particular program has been crucial to the development of the ULM business incubator. I am excited to become part of the LBIA leadership team and look forward to continuing their good work."
Duggins, a ULM graduate and Monroe native, has served ULM for over a decade. She has a background in both business and higher education. Duggins also worked in financial services and real estate.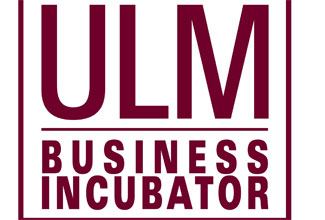 "We are excited that Susan has been elected to the Board of the Louisiana Business Incubator Association and appreciate her willingness to serve," said Dr. Ron Berry, dean of the College of Business and Social Sciences.
"Her participation will bring more exposure to the great work and leadership that she is providing to ULM's incubator to foster economic development for our region."
The NLBCDC incubator opened in 2012 in ULM's Stubbs Hall. Led by Duggins, the incubator recently added more availability in order to serve more businesses.
The center also provides regional development opportunities for leaders of community organizations and businesses, including training programs such as budgeting, leadership, planning, financial literacy, and other business-related topics.
The LBIA is comprised of the state's premier business incubators focused on creating jobs and developing local economies. By joining the incubator association, local incubators are able to capitalize on statewide partnerships and draw from a pool of resources.
To learn more about the ULM business incubator, visit nlbcdc/content/business-incubator, or call 318-342-1143.