Published March 12, 2015
University of Louisiana at Monroe English instructor Lesli Rambin, with faculty collaboration from The Schools of Humanities and Visual and Performing Arts, presents "Jammin' in the Delta: Mojos, Juke Joints, and Jellyrolls." The series combines lectures, presentations, and musical performances which aim to bring light to the cultural tradition of the blues.
All events are free and open to the public.
Attendees will have the opportunity to experience the blues from a variety of angles through original lectures and performances by ULM faculty, students, alumni, and professional bluesmen.
"I am very excited about this project because it's a great opportunity to expose students, younger generations, and members of our community to an important form of art that is quickly vanishing in our area," Rambin commented.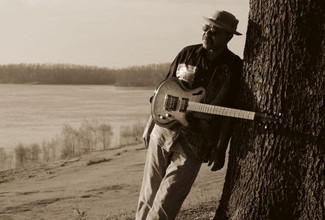 Visiting faculty include award-winning bluesmen Larry Garner and Lloyd "Teddy" Johnson. Garner is a seminal blues musician with a vast array of awards. He was inducted into the Louisiana Blues Hall of Fame in 2002.
Johnson is a one-of-a-kind cultural icon from Zachary.
"Teddy Johnson was literally born into the blues way of life," Rambin said. "In fact, he was born in the very house that still operates as Juke Joint along Old Hwy 61. This place is one of the last remaining music and cultural institutions of its kind."
The schedule is as follows:
"Beer, Bards, and the Blues" will take place at Enoch's Irish Pub & Café at 7 p.m., tonight. No one under 21 will be admitted.
"The Magic of the Blues: Hoodoo in an African American Musical Form," by Dr. Jeff Anderson, will take place in ULM's Special Collections, located on the fifth floor of the ULM Library, at 4 p.m., Tuesday, March 24.
"Jukin' and Jivin': An Evening of Blues Tales and Music with Teddy Johnson and Larry Garner," will be held in ULM's Brown Auditorium, from 6-8 p.m., on Wednesday,  April 1.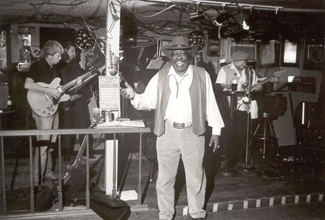 "Decoding the Blues: Sex and Symbolism in the Dirty Delta," will be presented by Lesli Rambin in ULM's Special Collections, located on the fifth floor of the ULM Library, at 4 p.m., on Thursday, April 16. 
"Diversity in the Delta: The Influence of Roots Music on the World," will be presented by Brian Sivils and Kirby Rambin from 6-8 p.m., in Stubbs Hall, Room 100 on Thursday, April 23.
"Film Night: A Series of Short Films," will be presented at 6 p.m., in Bry Hall, Room 111 on Monday, April 27.
"The World of the Blues," with Dr. Dan Sumner and the ULM Guitar Ensemble, will take place at 5 p.m., in Biedenharn Hall, Room 134 on Wednesday, April 29.
For more information, contact Lesli Rambin at rambin@ulm.edu, or at 318-342-3798; or Arely Castillo at castillo@ulm.edu or 318-342-1296.