Published March 20, 2015
The University of Louisiana at Monroe's Campus Activities Board is pleased to announce its concert acts for Spring Fever 2015—headliner Lee Brice, with The Cadillac Three and Chase Bryant. Each year, the board selects artists from varying genres including Hip Hop/R&B; Rock; and Country.
The concert will be held at ULM's Fant-Ewing Coliseum at 7 p.m., Friday, April 24.
Tickets will be available online at noon, on Monday, March 23, at ulm.edu/studentlife/concert.html
Tickets prices are as follows:
Through April 2, early bird tickets for ULM students are $20 for general admission, and $25 for floor seats.
Through April 2, early bird non-student tickets are $30 for general admission, and $35 for floor seats.
After April 2, ULM student tickets are $25 for general admission, and $30 for floor seats.
After April 2, non-student tickets are $35 for general admission, and $40 for floor seats.
About the artists:
Lee Brice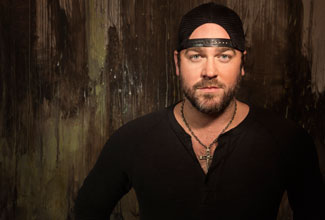 Lee Brice is most recently known for his popular album, "I don't Dance," which features the hit single "I Drive Your Truck." The song earned him the Academy of Country Music (ACM) Song of the Year award in 2014.
In 2015, Brice won the ACM award for Single Record of the Year for "I don't Dance." Brice wrote the song for his own wedding in 2013, and coincidentally, the song has become a popular selection for weddings across the country.
Brice was a successful songwriter before stepping out onto the stage. Brice has written songs for various artists including Jason Aldean, and Keith Gattis. His big break came in 2007 when he wrote the history breaking "More than a Memory," performed by Garth Brooks. The song was the first single in the history of the Billboard Hot Country Songs Chart to debut at number one.
After this success, Brice released his first solo album "Love like Crazy" in 2009. The title track reached number three on the Billboard Country Chart and set a record as the longest-charting song in the chart's history.
In 2012, his album "Hard 2 Love" went gold, and featured three chart-topping singles, including "I Drive your Truck," which won Song of the Year at both the ACM and Country Music Awards.
The Cadillac Three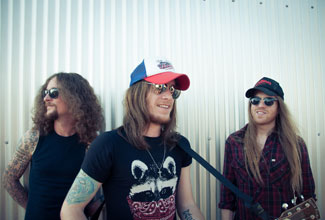 The Cadillac Three are a high-energy trio with a sound described as "country fuzz." The group is composed of three Nashville, Tenn. natives—Jaren Johnston (guitar and lead vocals); Kelby Ray (bass steel guitar, dobro, acoustic, and vocals); and Neil Mason (drums, percussion, and vocals).
The Cadillac Three have opened for acts including ZZ Top, Lynyrd Skynyrd, Eric Church and Eli Young Band.
Johnston is known for co-writing Keith Urban's hit song, "You Gonna Fly," and for writing two new songs on Tim McGraw's latest album "Two Lanes of Freedom."
The band is most known for their popular songs "The South," and "Party like You!"
Chase Bryant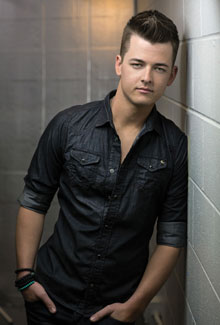 Chase Bryant is what some would call a musical savant. Cutting professional-sounding tracks in his closet in Orange Grove, Texas, Bryant's ability to find the perfect sound with minimal help or equipment turned heads in Nashville.
The 22-year-old musician was signed on-the-spot by popular Nashville publisher Barbara Orbison, Roy Orbison's widow. This wasn't Bryant's first connection with the Orbison family. Bryant grew up in the world of music. His grandfather played piano for Orbison, and went on later to play for Waylon Jennings.
Bryant says his influences stem back to hearing Jerry Lee Lewis records at his grandfather's home, and listening to country music legends like Conway Twitty, Vince Gill, and later, Keith Urban.
With hit songs like "Take it on Back," and "Little bit of You," Bryant is making a name for himself among the country music elite.