Published April 10, 2015
The University Chorale, a choir of thirty singers within the School of Visual and Performing Arts (VAPA) at the University of Louisiana at Monroe, will perform their spring concert at 7:30 p.m., Tuesday, April 14, in Brown Auditorium.
This event is free and open to the public.
The University Chorale is directed by Dr. Deborah Chandler, director of choral activities.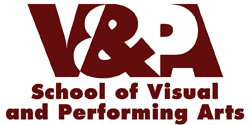 The concert will feature a variety of music, from spiritual, to jazz, to classical pieces. The concert will appeal to music lovers of any genre.
The University Chorale, made up primarily of ULM freshman and sophomores, sings a variety of choral music and participates in two concerts during the year.
The Chorale is also open to any and all students at ULM wishing to sing and make music, regardless of their major or degree track.
For more information about this event, call the VAPA Box Office at 318-342-1414.