Published April 22, 2015
The University of Louisiana at Monroe's School of Visual and Performing Arts presents its annual "STARS of Tomorrow" show — a student produced and conceptualized event featuring the ULM Concert Choir— at 7:30 p.m., Saturday, April 25, in Brown Auditorium.
This year's theme is "Music from the 90's." Expect hits from bands like the Backstreet Boys, and solo artists such as Whitney Houston, and many others. The show will feature singing, acting, and dancing.
STARS serves as a fundraiser for ULM Choral.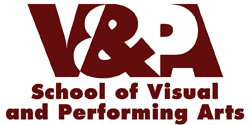 Tickets are $5 for ULM students, faculty and staff. Tickets are $10 for the general public.
For more information, call the VAPA Box Office at 318-342-1414.