Published May 05, 2015
Dr. Jocelyn Chapman, assistant professor of creative systemic studies at the University of Louisiana at Monroe, and doctoral student Karen McClendon recently gave a presentation at the national Humanities Education and Research Association Conference in San Francisco.
According to Chapman, their presentation, "Reimagining Creativity: A Systemic View of the Creative/Not Creative Dichotomy," was both a response to the conference theme of "Beyond the Binary" and an enactment of the cybernetic and systemic thinking that is foundational to the creative systemic studies program at ULM.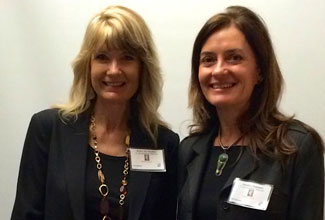 "We looked at creativity as a process rather than a quality that is absent or present in a person," said Chapman. "We talked about everyday creativity, like the creativity seen in parenting, and also the research on social creativity."
McClendon said, "The presentation itself was creative, with a fun group activity that moved the audience from spectator to participant in experiential learning. Participants were engaged, and we received a lot of positive feedback."
McClendon is developing a theoretical dissertation titled, "Not Power but Beauty: How Systemic Sensing and Engaging Inspire Therapeutic Change."
"Participating in this conference was a fantastic learning experience and a way of helping others put systemic principles into practice to enrich their lives," she said.