Published July 07, 2015
Dr. Julie de Azevedo Hanks, an alumna of the University of Louisiana at Monroe's marriage and family therapy program, has launched an online intensive training course designed to teach mental health and health-related professionals how to effectively share their expertise and knowledge.
The "Rock the Media" school helps participants use traditional media and social media to share their message with the world, and get publicity and exposure for a fraction of the cost of hiring a public relations firm or publicist.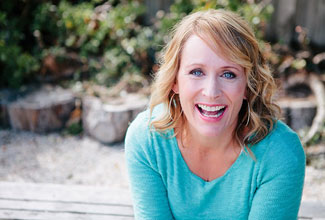 "Therapists and allied health professionals get little business training during their course of study and no media training on how to seek media interviews, how to present themselves professionally, and represent their profession well," said Hanks. "I wanted to create something to help professionals get their healing message to more people."
Each week of the program features special focuses, including: helping others build their media presence; pitching ideas to local media; learning how to deliver a good interview; and developing relationships with the media.
The "Rock the Media" school is just one of Hanks's recent achievements. While a student in ULM's online marriage and family therapy program, Hanks appeared in a documentary series, won a national social work award, and was named a top social HealthMaker by Dr. Oz's Sharecare.
Most recently, Hanks was published in the peer-reviewed "Interdisciplinary Journal of Partnership Studies."
Her article, "Bringing Partnership Home: A Model of Family Transformation," is based on the partnership model of family organization that Hanks created as part of her ULM dissertation.  
Hanks earned her Ph.D. from ULM in 2015.
To read, "Bringing Partnership Home: A Model of Family Transformation," visit pubs.lib.umn.edu/ijps/vol2/
To learn more about the "Rock the Media" school, visit rockthemediaschool.com/