October 8, 2015
ULM's Professor of History, Ralph Brown, Ph.D. began a lecture series, "World War II: A Closer Look" on Oct. 1 at the Louise Williams Branch of the Ouachita Parish Public Library as a continuation of his efforts to connect world history with the community.
"Dr. Brown's work on World War II is well known in the field," said Dr. Ruth Smith, Director of ULM School of Humanities. "His lectures are very interesting and accessible to all, and I know the participants will learn a lot and enjoy his presentations."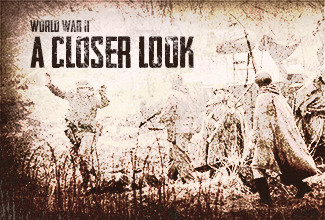 Dr. Brown, over the course of four evenings, explores the background and causes of World War II, the War in Europe, the War in the Pacific and Asia, and the Occupation of Germany, Austria, and Japan. With one session complete, the lecture series will continue at the Louise Williams Branch of the Ouachita Parish Library on Oct. 15, Oct. 22, and Oct. 29 beginning at 6 p.m. each night.
"Audience members will gain a sense of the past and an understanding of the past's importance to our current circumstances, particularly how the Second World War is important to understand for its own sake, as well as how the legacy of this conflict continues to influence events in our world today," Brown said.
The series introduces key leaders and other participants in World War II, and Dr. Brown expects audience members to learn details about key individuals who took part in the war, such as President Franklin D. Roosevelt and U.S. Marine E. B. Sledge.
Dr. Brown said those in attendance will not only learn about the U.S.'s involvement in the war, but also how much of the war against Nazi Germany was fought by the Red Army.
The program is free and open to the public.