Published October 22, 2015
The University of Louisiana at Monroe's (ULM) Gerontology program has partnered with the DeSoto Parish Police Jury, Intermediate School District, and Department of Community Services to begin the Foster Grandparent (FG) program in DeSoto Parish.
The FG program, which began in 1965, is a federally funded program coordinated by the Corporation for National & Community Services. The program allows for adults 55 years and older with fixed incomes to become foster grandparents.  Foster Grandparents are paired with one or two children, working 15-20 hours per week in public school Grades K-12, in addition to local Head Start programs.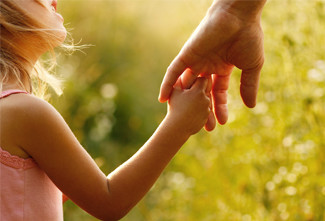 Dr. Karen Frye, Biedenharn Endowed Chair and ULM Professor of Gerontology, said the program is one of the "best examples of how a university can partner with community groups and make a difference."
The Foster Grandparents read to the children, assist the teachers with classwork, and are viewed as surrogate grandparents to many of the children.
 "The biggest impact we see is academic progress," Dr. Frye said. "The power is in the fact that somebody shows they care, even if it's a stranger. The kids want to go to school because they want to work with their foster grandparents."
Dr. Frye, Rita Massey, FG Program Director, and Maidie Johnson, FG DeSoto Parish Coordinator, comprise the team for this program. Dr. Frye and Massey wrote the $689,883 grant.
Dr. Frye said this is one of the most beneficial programs for the older adults and the children. "It is a win-win for all involved," Dr. Frye said. "Elders stay active and healthy and the children have wonderful role models to support their learning." 
Frye has been involved in community partnering and grant writing for over 20 years, and Massey has directed ULM's Retired and Senior Volunteer (RSVP) Program for over 25 years.
Dr. Eric Pani, ULM's Vice President of Academic Affairs, sees the university's participation in the program as an important step toward social progress. "Many societies recognize the value in bringing together multiple generations, but Americans have found achieving this arrangement increasingly difficult as our families have become spread over larger areas," Dr. Pani said. "It is exciting to see ULM involved in a program that has found a way to make connections across generations.  Part of our mission involves public service, and we are happy that we can help the region in this way."
According to the Corporation for National & Community Services, 27,900 Foster Grandparents volunteer 24 million hours annually to mentor 232,300 children, equating to millions of dollars in free community services.