Published October 29, 2015
Dr. Todd Murphy, assistant professor of Atmospheric Science at ULM, has been awarded a $60,000 grant from the National Oceanic and Atmospheric Administration (NOAA) to participate in a collaborative research project mandated by Congress to understand how severe storms and tornadoes evolve in the Southeastern United States.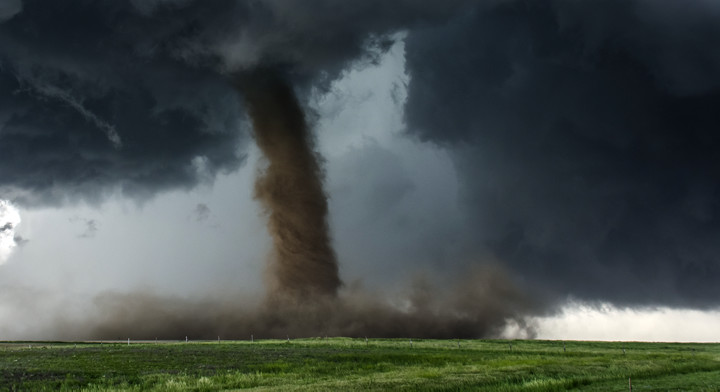 The project, known as VORTEX-SE (Verification of the Origins of Rotation in Tornadoes Experiment - Southeast), "will be the first severe storms experiment that will have a specific emphasis on addressing the sociological factors that contribute to the relatively large tornado mortality in this region of the country," according to the National Severe Storms Laboratory.
In recent years, there has been an increased awareness of tornado frequency in the Southeastern United States. Just last year, a major storm cell generated three tornados that swept through northeast Louisiana. The worst of these tornadoes, which stayed on the ground for nine miles, struck Ouachita Parish, causing severe damage to many residences, businesses, and schools.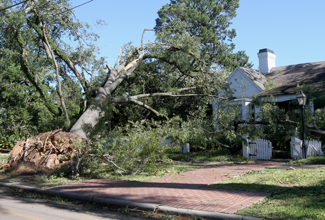 While there have been notable advances in our understanding of tornado formation from previous field projects, the data collection has generally been limited to the Great Plains or "tornado alley." A clearer understanding of storms in the Southeastern U.S. is necessary for improving methods of forecast communication. In an effort to achieve this goal, VORTEX-SE will implement a unique instrument for collecting severe weather data: balloons.
These balloons, known as "weather balloons" in the scientific community, consist of a small instrument package that measures temperature, humidity, pressure, wind speed, and wind direction. Weather balloons will be launched every hour from three weather balloon systems leading up to and during severe weather. Dr. Murphy's role in this will be to provide one of the weather balloon systems.
"ULM will be launching weather balloons, performing quality control on the ULM data set, and making the ULM data available to our collaborators and other scientists involved with VORTEX-SE," Dr. Murphy said. "Four undergraduate students and myself will travel to the project domain for up to four individual field deployments during Spring 2016."
One of these students, Stephen Kreller, a senior from New Orleans majoring in Atmospheric Science, is thrilled to have this research opportunity. "One of the great things about ULM's Atmosepheric Science department is that it provides students with unique opportunities that allow them to take concepts taught in the classroom and to see how they apply to real-life, rapidly changing situations in the field," Kreller said. "The VORTEX-SE project is a great example of these kinds of opportunities and I am excited to be a part of it." 
Dr. Eric Pani, vice president for academic affairs, sees ULM's participation in the project as a major achievement not only for ULM but also for the region. "This research is important because it seeks to improve severe weather forecasting in our local community," Dr. Pani said. "Given the devastation that Northeast Louisiana experienced last year as a result of severe weather and tornado activity, members of our local community and region should enthusiastically welcome this project. Our safety in the face of severe weather depends on it."
To learn more about the VORTEX-SE project, visit nssl.noaa.gov/projects/vortexes.