Published November 5, 2015
Every year, ULM says goodbye to yet another group of students as they graduate and move on to the next phase of their lives. Equipped with a solid education, many of our graduates enter the work force as strong leaders seeking to make a lasting difference in the world. And as a ULM family, we take pride in the accomplishments and achievements of our students.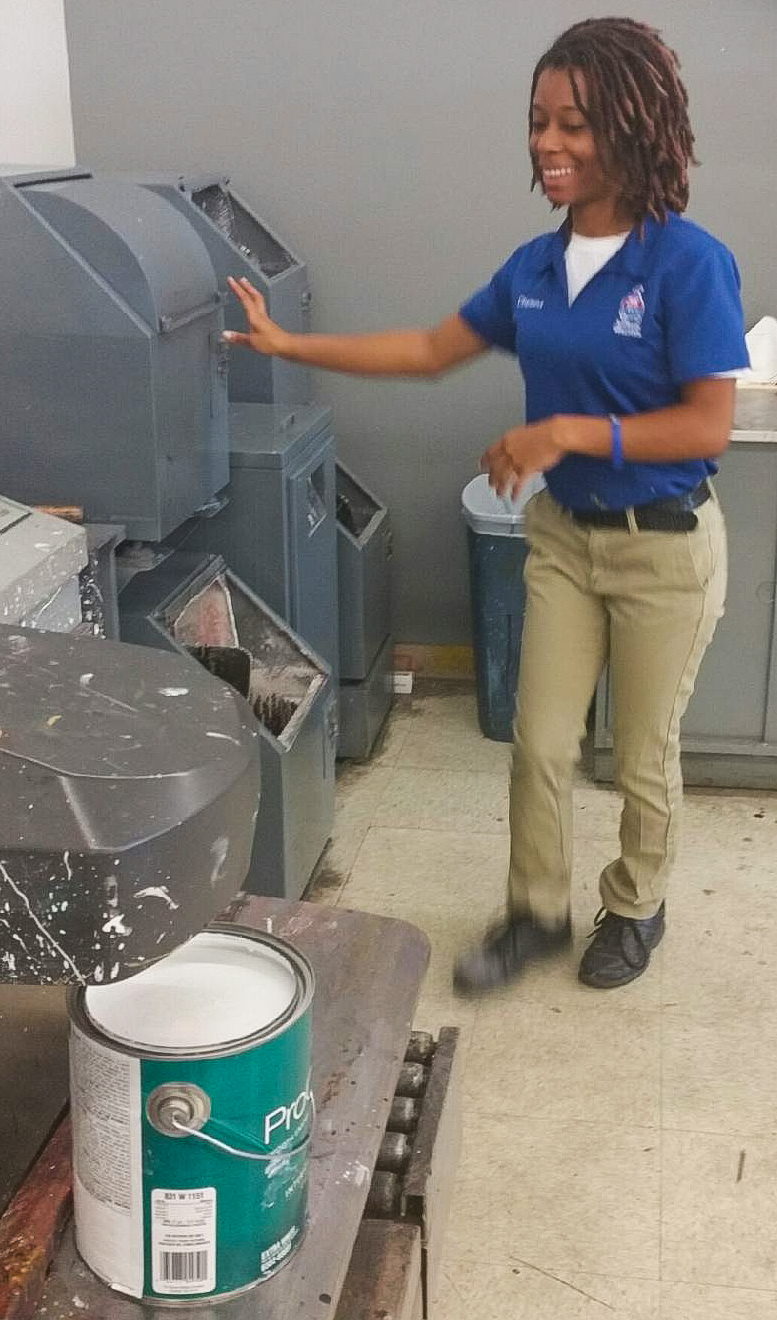 In this spotlight, we interview Chelsea Britton, a general studies major with a business concentration, who graduated in spring 2015. Learn how Chelsea went from an intern at Sherwin-Williams while at ULM to assistant manager of one of their stores.
We understand that you started as an intern with Sherwin-Williams, then you were hired full-time after graduating. Tell us about your intern experiences. What did you learn? 
My intern experience was simply amazing! I, along with three other individuals, organized and executed a one-day sales event promoting "Harmony" to the healthcare industries in the East Texas and West Louisiana areas. We placed 1st in the East Texas District with our project called "Living Everyday in Harmony," which provided us with the opportunity to give our presentation in Dallas in front of other fellow interns and higher-level professionals within the company. My internship was so helpful because it prepared me for life after college. You really don't know what to expect after college until you walk that stage to receive your degree, and then reality sets in on you.
Tell us about your transition from being an intern to a full-time employee.
My transition from being an intern to a full-time employee was very easy for me. I started as an intern in the summer of 2014 in the West Monroe store. Once the internship was over in August, I received an offer to continue with the company as a part-time employee, since I was still in college. Immediately after graduating from ULM, I enrolled in the company's Manager Trainee Program to become an assistant manager, which trains you very quickly. I was only in the program for 3 months before receiving an opportunity to relocate to Palestine, Texas to take on a position as an assistant manager, where I am currently progressing and receiving positive feedback everyday.
What do you think about the Manager Training Program?
I think the Manager Training Program is a great way for someone to gain professional experience and to decide if working for Sherwin Williams is right for them. Being a manager carries a lot of responsibility. It is more than just a title. You have individuals that look up to you for guidance and you have to set a positive example for them as well as others. It is very rewarding as well. You have to learn to deal with problems as well as make sure your employees and customers are always happy while meeting various deadlines for paperwork and making a budget for your store. The Manager Training Program helped prepare me for the kinds of tasks I now face everyday. 
In closing, how did the education you earned from ULM assist you in the workforce?
My ULM education has assisted me in many ways. In particular, I have found that my concentration in Business gave me the necessary tools for understanding and dealing with the complex issues I experience in my position as an assistant manager. The Office of Career Connections has also been a huge part of my success. They offered workshops on campus that prepared me for many job interviews and taught me how to conduct myself in a professional manner. Without their support, I doubt I would be where I am today.
To learn more about the Office of Career Connections, please visit ulm.edu/careerconnections.